Gary Noll
Hamel | Friday, April 14 2023 |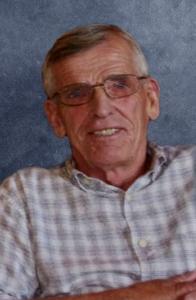 Gary E. Noll, age 78 of Hamel, IL, died Friday, April 14, 2023, at Edwardsville, IL.
He was born on Friday, December 15, 1944, in Highland, IL, the son of Lavern and Helen (nee Schmitt) Noll.
On Saturday, October 14, 1967, he married Diann E. Noll nee Fruth at First United Methodist Church, St. Jacob, IL, who survives.
He was a member of Labor Local #397-Edwardsville, IL (50+ years); Operating Engineers Local 520, Pontoon Beach, IL; Hamel-Alhambra Ambulance Service Trustee.
Gary was born in Highland, IL; grew up in St. Jacob, IL and graduated from Triad High School 1962. He served with the US Army from 1963 to 1965 w/ duty in Germany. He owned and operated Hamel Well-Drilling, for over 30 years. He worked as a Laborer for 10 years out of the Edwardsville Hall and retired at age 62. He and his twin brother Larry, mowed and trimmed Keystone Cemetery, while in High School. Anything mechanical he could over haul it, liked tinkering and collected old farm implements and tractors. He also farmed and liked driving around looking at property. He enjoyed his grandchildren, their activities and line dancing with Diann.
Survivors include:
Wife - Diann Elizabeth Noll (nee Fruth), Hamel, IL
Son - Shawn M. Noll, Hamel, IL
Son - Chad M. (Kristen) Noll, Edwardsville, IL
Grandchild - Zackary T. Noll
Grandchild - Reese K. Noll
Brother - Larry R. Noll (twin), Saint Jacob, IL
Brother - Donald Noll, Saint Jacob, IL
Uncle - Robert Schmitt, Lebanon, IL.
He was preceded in death by:
Father - Lavern Noll
Mother - Helen Noll
Sister-In-Law - June Bargetzi Noll.
Arrangements are being handled by Spengel-Boulanger Funeral Home in Highland, IL.
Celebration of Life will be at 1:00 PM to 5:00 PM on Sunday, May 07, 2023, at Hamel Community Center in Hamel, IL.
Private Interment will be at Keystone Cemetery in Saint Jacob, IL.
Memorial contributions may be made to Keystone Cemetery.
Obit Provided By:
Spengel-Boulanger Funeral Home