Gary Gorin
Piasa |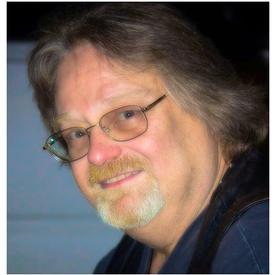 Gary Dean Gorin was born on July 13, 1956. He passed away on February 09, 2016 after a lengthy illness. He moved to Shreveport, Louisiana in 1981 with his first wife, Claudia, and two small children. He worked at General Motors where he retired in 2006. Gary was a well known musician; he played in several bands both as the lead guitarist and vocalist.
Gary was preceded in death by his parents, Harry and Vivian Gorin. He is survived by his wife, Barbara Carnes Gorin; children, Eric Gorin and wife, Andrea, Jaimee Rice and husband, Robin, both of Shreveport, LA.; stepchildren, William Benjamin and wife, Bianca of Chicago, IL and Christina Strawser of Florissant, MO; nine grandchildren; three brothers, Donald Gorin and wife, Paula, of Boston, MA, Jim Gorin and wife, Elizabeth of Scottsville, TX, Ed Gorin and wife, Alice, of Piasa, IL; nephew and friend, Eddie, Jr. Gorin.
Visitation will be from 2:00 PM to 5:00 PM on Sunday February 14, 2016 at Targhetta & Wooldridge Funeral Home in Brighton
Funeral Service will be at 10:00 AM on Monday, February 15, 2016 at Targhetta & Wooldridge Funeral Home in Brighton.

The family would like to express their sincere appreciation to Ron and Michelle Richards who so graciously opened their home to Gary and his wife, Barb, over the past few months while Gary underwent medical rehabilitation. In lieu of flowers, please send a donation to the Something Bigger Thank Yourself Foundation (http://www.somethingbiggerthanyourself.com/).
Obit Provided By:
Anderson Family Funeral Home