Freddie Thomason
Edwardsville | Monday, March 27 2023 |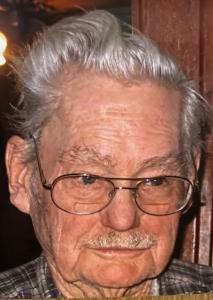 Freddie Eugene "Gene" Thomason, 91, passed away 11:59 am, Monday, March 27, 2023 at Gateway Regional Medical Center in Granite City.
Born October 3, 1931 in Granite City, he was the son of Allen and Lockie (Fitzhugh) Thomason.
A U.S. Navy veteran, he worked as a construction laborer and hod carrier out of Local 179 before retiring.
Surviving are a son, David E. Thomason of Edwardsville; step-son, Larry (NancY0 Blankenship of Fosterburg; step-daughter, Debbie Beasley of South Roxana; eight grandchildren; nine great grandchildren; three great-great grandchildren; and two sisters, Marcella Doyle of Granite City, Virginia Joiner of Dover, TN.
He was preceded in death by his parents; son Randy Thomason; grandson, Dwayne Blankenship; three brothers, Milford, Freeman and Donald Ray Thomason; and five sisters, Maudie Doyle, Arlene Robertson, Gatcie Parrish, Marjorie Wallace and Sallie Newman.
Visitation will be from 11 am until time of service at 1 pm, Friday, March 31 at Marks Mortuary in Wood River. Pastor Jacob Skelton will officiate.
Burial will follow in Wanda Cemetery in South Roxana.
Obit Provided By:
Mark's Mortuary