Frances Lux
Madison | Wednesday, November 9 2022 |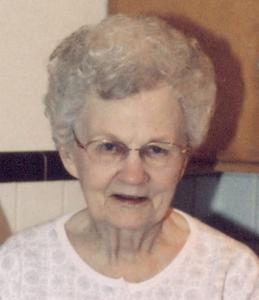 Frances Lux 94, of Madison, Illinois passed away on 3:40 a.m. Wednesday, November 9, 2022 at Liberty Village in Maryville, Illinois.

She was born August 6, 1928 in Madison, Illinois to Theodore and Frances (Liszwski) Rozycke. She married Rolland Lux on October 3, 1953 at St Mary's Catholic Church in Madison , he passed away on October 31, 2008.

Frances worked at Sunshine Biscuit Company in St Louis, Missouri and at Tri City Bakery in Granite City. She enjoyed baking and quilting with her two sisters, Martha and Cecilia.
She was preceded in death by her parents, husband, her brother and sister-in-law Alexander and Goldie Rozycke, her sisters and brother-in-laws Martha and Victor Mance and Cecelia and John Kozak, her sisters Mary and Amelia, and brother William, Her sister-in-law and brother-in-law Lois and Otis Hollenbeck, Brother-in- laws and sister-in-laws Gerald and June Lux, Raymond and Jane Lux, and brother-in-law Robert Lux.

She is survived by nephews James (Charlotte)Kozak, Gerald(Carole)Lux, Geoff(Susan)Lux, Tim(Christy)Lux, Greg(Karen)Lux, and Bob(Anna)Hollenbeck and her nieces Mary Jo(Mike)Seibold and Joan(Robert)Mueller, and several great nieces and great nephews.

Visitation is at St Mary's and St Mark's Catholic Church on Monday November 14, 2022 at 11a.m. to 1p.m., with Mass at 1 p.m. Burial at Calvary Catholic Cemetery following Mass.

Memorials suggested to St Mary's and St Marks Catholic Church.
The family would like to thank the staff at Liberty Village for their wonderful care the past few months.