Erich Kassler
Grafton | Tuesday, February 21 2023 |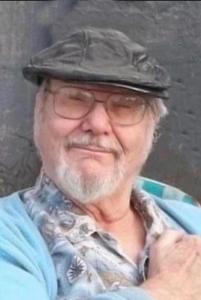 Erich Demetrious Kassler, 86, died at 10:10 a.m., Tuesday, February 21, 2023 at Alton Memorial Hospital.
He was born on December 18, 1936 in Alton, Illinois to German immigrant father, Erich Otto Kassler and mother, Virginia (Drury) Kassler of Danby, Missouri.
Erich attended grade school at Jefferson Grade School in Tuerville, Jersey County, Illinois. He was the first graduating class from Alton's New West Jr. High School in 1952 and graduated from Alton High School in 1955.
Following his graduation, he enlisted with the United States Air Force, serving five years of active duty in Texas and Germany, working in Military Intelligence. He later served ten years in the United States Air Force Reserve, Air National Guard and Naval Reserve units in Long Beach and Compton, California; Memphis, Tennessee; and Saint Louis, Missouri. He attended additional Military Intelligence Training in Virginia, Nebraska and Colorado as well as training in Remote Sensing, Engineering, and Computers at Los Angeles City College, University of Michigan and the University of Missouri.
On September 9, 1961, he married Miss Judith Ann Bland in Alton, Illinois. Throughout their 60 years of marriage, they were blessed with two daughters and the joys of their grandchildren and great grandchildren that followed. Judy preceded him in death on January 10, 2022.
Erich was a lifetime member of the Alton VFW and the Grafton American Legion, in addition to being a member of the AFSPPG Intel Group and the USNS Butner Alumni Association.
He was an avid stamp collector and had a deep love for photography, a passion that he not only pursed personally, but in his professional career as well.
While residing in California, Erich was employed with Fairchild Aerial Surveys and the State of California Highway Department in aerial photograph and mapping. After relocating back to the area in 1965, he accepted employed in Saint Louis, Missouri with McDonnell Douglas Aircraft Recon Lab, where he retired from the Photographic Department after 33 years with the company. Always one to stay active, following his retirement he continued to work with his passion for photography with the Alton Telegraph for ten years.
Surviving are two daughters, Alisa Milan of Grafton and Aleeta Smith of Overland, Missouri; six grandchildren, Gary, Michael, Zachary and Brendan Fahrenholz, Kelci (Brandon) Wallace and Lucas Milan; three great grandchildren, Angel Allen, Michael Fahrenholz Jr. and Evan Wallace; along with his in-laws, who Erich cared for deeply – Ed and Linda Bland of Godfrey, James and Vickie Bland of Jerseyville, Nancy Booth of Dow, Roberta and Steve Donelson of Godfrey, Shirley and Delbert Young of Dow, Betty Summers of Greenfield and Jane Heitzman of Dow.
In addition to his parents and his wife, he was preceded in death by his father in-law and mother in-law, Robert and Blanche (Heitzman) Bland and six brothers in-law, Dick, Larry, Bill, Jack and Stanley Bland and Frederick Heitzman.
Visitation will be held from 4 to 7 p.m., Wednesday, March 1, 2023 at Crawford Funeral Home in Jerseyville, where funeral services will be conducted at 10 a.m., Thursday.
Burial will follow at Valhalla Memorial Park in Godfrey.
For those desiring, memorials may be given to Shriner's Hospital for Children or to St. Jude Children's Research Hospital.
Memories may be shared with the family by visiting www.crawfordfunerals.com.
Obit Provided By:
Crawford Funeral Home