Dwaine Tefertiller
Jerseyville | Saturday, June 5 2021 |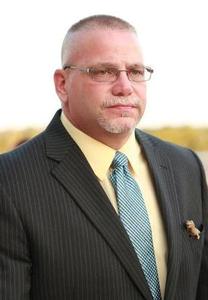 Dwaine R. Tefertiller, 58, formerly of West Frankfort, died at 6:25 p.m., Saturday, June 5, 2O21 at Jerseyville Manor Nursing Home, from complications of a stroke he suffered in February 2020.

He was born in Blackpool, England on August 14, 1962, and was the son of the late Rudolph and Theresa Kathleen (Robinson) Tefertiller.

Upon his father's discharge from the service, the family returned to the United States, where they settled in West Frankfort, Illinois.

Dwaine graduated in 1980 from Frankfort Community High School in West Frankfort, Illinois. He then went on to attend Illinois Wesleyan University in Bloomington, where he participated on the football team. He also attended John A. Logan College.

He served with the United States Army, and was employed as a truck driver for the majority of his adult life, lastly with Schneider Trucking, until his health no longer allowed him.

Dwaine was very proud of his children, his time in the service, and his Forza 2 ranking, placing in the Top 200 worldwide for the Class A fastest lap in the New York Circuit.

Surviving are his three children and their spouses, Tara and Max Voelker of Carnation, Wa., Seth and Karyssa Tefertiller of Jerseyville, and Benjamin Tefertiller of Rosewood Heights; one grandson, Ryker Stephen Tefertiller of Jerseyville; a brother and sister in-law, Rudy and Cindy Tefertiller of Carrollton; two sisters and brothers in-law, Dawn and Brad Melvin of West Frankfort and LaDonna and Peter Pelafas of Wheaton.

In addition to his parents, he was preceded in death by a sister, Sharon (Tefertiller) Jenkins.

Visitation will be from 5 to 7 p.m. Friday at the Union Funeral Home (213 E Oak Street, West Frankfort, IL 62896) where funeral services will be conducted at 10 a.m. Saturday.

Burial will be in the Saint John's Cemetery in West Frankfort, Illinois.

Memorials may be given to the Gary Sinise Foundation, in care of Crawford Funeral Home, 1308 State Highway 109, Jerseyville, IL 62052, who has been entrusted with arrangements.
Obit Provided By:
Crawford Funeral Home