Douglas Christopher Hardwick
Jerseyville | Wednesday, January 19 2022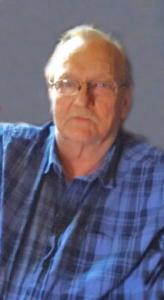 Douglas Christopher Hardwick, 63, died at 6:52 p.m., Wednesday, January 19, 2022, at Jersey Community Hospital.
He was born on June 23, 1958, in Jerseyville, one of five children born to the late Paul and Eileen (Baker) Hardwick.
Doug was employed as a Boilermaker Transit Member for many years, until his health necessitated his retirement.
A quiet and reserved man, Doug often times kept to himself and occupied his time tinkering with and fixing anything he could get his hands on.
He married the former Brenda Davis and together they were the proud parents of a daughter, Michelle, who was tragically killed in an automobile accident. Following Michelle's death, Doug and Brenda remained close to one another to provide a loving and nurturing environment for their grandchildren.
Surviving are two granddaughters, Brianna and Molly; two great-grandchildren, Carter and Camilla; two brothers and a sister-in-law, Danny Hardwick of Jerseyville and William Rufus and Melanie Hardwick of Fieldon; as well as a sister and brother-in-law, Paula and PeeWee Shackles of Jerseyville.
In addition to his parents and his beloved daughter, Doug was preceded in death by a brother, Ronald Lee Hardwick.
Private interment will take place at Noble Cemetery in Otterville.
In lieu of flowers or plants, memorials may be given to American Heart Association, in care of Crawford Funeral Home, 1308 State Highway 109, Jerseyville, 62052.
Memories may be shared with the family by visiting www.crawfordfunerals.com
Obit Provided By:
Crawford Funeral Home