Doris Henson
Jerseyville | Tuesday, May 4 2021 |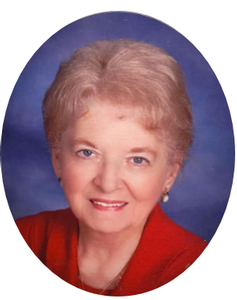 Doris A. Henson, 91, passed away on May 4, 2021 at Jerseyville Nursing & Rehab. She was born on October 1, 1929 to Floyd Freeman & Amy (Morgan) Mains. She married Charles E. Henson on April 20, 1952 at the First Baptist Church of Jerseyville.
Doris graduated from Jersey Township High School in 1947. She was employed by The State Bank of Jerseyville from 1947 to 1961. She was a member of the First Baptist Church of Jerseyville since 1940, Plainview Order of Eastern Star, JCBA, and Jersey Homemakers Education Association. She also served on the Westlake Country Club Board and delivered Meals on Wheels for many years.
Doris is survived by husband: Charles E. Henson of Jerseyville, nieces & nephews: Don & Debby Wise of Winter Park, Florida, Jay &Lisa Wise of Gahanna, Ohio, Gina & John Davis of Winter Springs, Florida, Sarah Wise of Pasadena, California, Daniel & Megan Wise of Key West, Florida, Adam & Jocelyn Wise of Bellefontaine, Ohio and Alex Wise of Columbus, Ohio.
She was preceded in death by her parents, son: Phillip Henson, infant brother: Gene Mains, and sister: Ethelwynne (W.E.) Wise. Visitation will be held on Sunday, May 9, 2021 from 1:00 pm ' 4:00 pm at Alexander Funeral Home.
Funeral will be held on Monday, May 10, 2021 at 10:00 am at the First Baptist Church of Jerseyville. Pastor Brent Meyer will officiate and burial will take place at Oak Grove Cemetery. In lieu of flowers, memorials may be made to the First Baptist Church of Jerseyville.
ALEXANDER FUNERAL HOME IN CHARGE OF ARRANGEMENTS
Obit Provided By:
Alexander Funeral Home