Donald Sugg
Mitchell | Tuesday, January 18 2022 |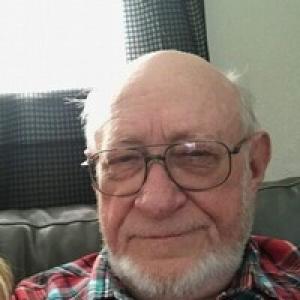 Donald R. Sugg, 78, of Mitchell, IL, passed away at 5:45 a.m. Tues. Jan. 18, 2022, at St. Elizabeth Hospital in O'Fallon, IL.
He was born Feb. 21, 1943, in Granite City, IL to the late Clarence Everett & Palma "Katie" (Albert) Sugg.
On Dec. 16, 1961, he and Virginia L. Mornoski were married in Jacksonville, IL. She preceded him in death on Sept. 18, 2016.
Don was a U.S. Navy Vietnam veteran who had worked for Laclede Steel, the Army Depot, Olin and retired from National Marine Maintenance. He was a member of the Glen Carbon American Legion.
He is survived by 2 sons: Stanley Dean (Anna) Sugg of Belleville, IL and Keith Edward (Jennifer) Sugg of Granite City; a granddaughter: Heather; a great-grandchild; and a brother: Jerry Dean (Margaret) Albert of MO.
The family will hold a memorial service at 4:00 p.m. Fri. Jan. 21, 2022, at Stanley's home. Private burial with military honors will be at a later date at Jefferson Barracks National Cemetery.
In lieu of flowers, memorials may be made to the American Kidney Foundation.
Arrangements with online information and guestbook through Wojstrom Funeral Home & Crematory may be found at www.wojstrom.com.
Obit Provided By:
Wojstrom Funeral Home & Crematory Inc