Diana Goodman
Pontoon Beach | Friday, September 3 2021 |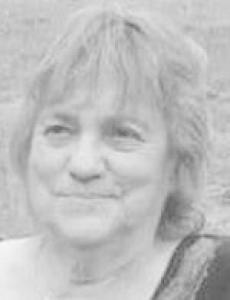 Diana Sharon Goodman, 77, of Pontoon Beach, IL, passed away at 9:35 a.m. Fri. Sept. 3, 2021, at Anderson Hospital in Maryville, IL.
She was born Apr. 11, 1944 in Corning, AR to the late George "Buck" William Clarence & Gladys Irene (Shelton) Allen.
On Aug. 12, 1961, she and Kurt Stanley Goodman were married in Poplar Bluff, MO. He survives in Pontoon Beach.
Diana had worked at Leroy's Grocer for many years. She was a longtime member of the Long Lake Fire Department Ladies Auxiliary.
In addition to her husband, she is survived by 3 children: Donnetta (Tim) Cardwell of Pontoon Beach, Vincent (Tina) Goodman of Pontoon Beach, and Laura (Kenny) Kirkover of Troy, IL; 8 grandchildren; 20 great-grandchildren; and a sister: Janetta Moore of Bolivar, MO.
In addition to her parents, she was preceded in death by a brother, Hubert Allen.
Cremation arrangements with online information and guestbook through Wojstrom Funeral Home & Crematory may be found at www.wojstrom.com.
Obit Provided By:
Wojstrom Funeral Home & Crematory Inc