Derel Dowland
Chesterfield | Sunday, April 24 2022 |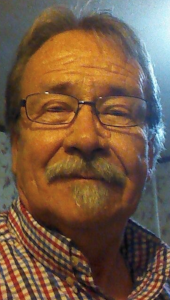 Derel Dean Dowland, 72, of Chesterfield, passed away on Sunday, April 24, 2022, at Carlinville Area Hospital.
Derel was born on February 10, 1950, in Carlinville, to the late Helen (Meyers) and Ansel Dowland.
He married Mary Jean Knudson on December 3, 1976. After 35 years together, she preceded him in death in 2012.
He was a member of Southwestern High School Class of 1968 and graduated from barber college in 1969.
He owned and operated Derel's Rural Razor at his home in Chesterfield. He also spent many years working for Dickey John in Auburn.
He loved raising animals. Over the years he had quite a variety of critters, including pot-bellied pigs, llamas, sugar gliders, deer, goats, dogs, donkeys, ferrets, and poultry. He also enjoyed traveling to exotic places with his family and friends.
Derel is survived by his daughter Deborah Huff of Chesterfield; son Stephen (Jennifer) Mosby of Carlinville; five grandchildren Alex (Kacie Green) Huff, Derek Huff and Caleb Huff, Alexia Mosby, and Brendon Mosby; great-grandchildren Brynna Huff, Bailey, Xoe and Dixie Green. A sister Deana (Darin) Riemann of Litchfield and several nieces and nephews.
He was preceded in death by his parents; stepfather Robert Keele; sister Dixie Lambert; son in law Bryan Huff.
Visitation will be held from 4:00 pm to 7:00 pm on Wednesday, April 27, 2022, at Anderson Family Funeral Home in Brighton.
Funeral will be held at 10:00 am on Thursday, April 28, 2022, at Anderson Family Funeral Home in Brighton.
Burial will follow at Chesterfield Cemetery.
Memorials may be made to Macoupin County Animal Control and Adoption Center.
Condolences may be left online at www.andersonfamilyfuneral.com
Obit Provided By:
Anderson Family Funeral Home