Dennis Roussin
Fairmont City | Thursday, July 7 2022 |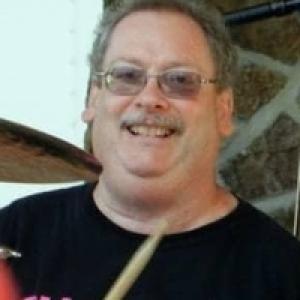 Dennis Ray Roussin, 63, of Fairmont City, IL, passed away at 9:31 p.m. Thurs. July 7, 2022, at Frontier Health & Rehabilitation in St. Charles, MO.
He was born Feb. 7, 1959, in Richmond Heights, MO to the late Thomas Henry & Clermont Mary (Bushman) Roussin Sr. He graduated from Ritenouse High school and then served in the U.S Navy. He enjoyed the variety of jobs he had from Fred Pierce's Drum Shop to Thermal Industrial to working for the Madison County School District # 12; where he truly enjoyed the children, their questions, spending time reading to them, and doing what he could to make it a happy place for the kids as well as himself.
His early love of playing drums led him to play in a variety of bands like SH-BOOM and Zydeco Crawdaddies to name a few. He made many friends along the way.
He is survived by a brother: Thomas Henry Roussin Jr.; a sister: Sharon Sue (Ken) Ongman; nephews: Kerry (Gwen ) Risenhoover, Darryl (Theresa) Risenhoover; his dear friend Christine Anderson; close friend: Becca Green and family; and many cousins and loving friends.
In addition to his parents, he was preceded in death by a step-sister: Donna Lee Risenhoover.
A memorial visitation for Dennis will be held Saturday, July 30, 2022, from 11:00 am until the time of service at 1:00 pm at Wojstrom Funeral Home & Crematory

In lieu of flowers, Dennis wanted donations to be made in his name to the Madison County School District #12 for a new playground.
Arrangements with online information and guestbook through Wojstrom Funeral Home & Crematory may be found at www.wojstrom.com.
Obit Provided By:
Wojstrom Funeral Home & Crematory Inc