Delores Isringhausen
Jerseyville |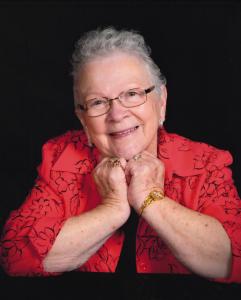 Delores Jean Isringhausen, 87, passed away unexpectedly on Friday, September 22, 2023 at her home in Jerseyville.
She was born on August 9, 1936 in Pittsfield, Illinois and was the daughter of the late Eddie Shelton and Dorothy (Davis) Reining.
Jean began her working career as a waitress and later worked as a Certified Nursing Assistant, as well as for Dr. Pfeifer's Chiropractic office in Hardin. She pursued other trades throughout her life, but it was that of a loving wife, mother, grandmother and great grandmother where she truly found the most fulfillment in her life.
She married Arthur John "Art" Isringhausen on May 10, 1985 at Fieldon United Church of Christ, and together their married life was blessed with 24 years of wonderful memories with one another. Art preceded her in death on January 14, 2010.
Art and Jean spent a great deal of time traveling, where Jean always came back with souvenirs and mementos to add to her extensive collection of "treasures".
She enjoyed dancing, gardening, fishing and the occasional lucky streak at a slot machine! She took pride in her independence and was always willing to offer a helping hand to those she loved, never seeking anything in return. She had a love for people and animals alike, and her dogs CiCi and Hayny held a very special place in her heart. The love she had for her family was immeasurable. Her grandchildren all battled for the title of "#1 Grandchild", a title Jean was never willing to give to just one, as she had an unconditional love for each and every one of them.
Surviving are four sons and a daughter in-law, Cliff Coats of Jerseyville, Keith "Pete" Coats of Kampsville, Claude Coats of Princeville and Mark and Lisa Hayn of Fieldon; twenty one grandchildren, Kristopher (Catherine) Coats, April (Travis) Winters, Andrew (Heidi) Coats, Adam (Nicole) Coats, Stephen (Britney) Hayn, Kristin Jean Baalman and her companion, Luke Tepen, Miranda (Will) Rice, Kyle (Ashley) Starks, Rachelle (Luke) Hillen, Morgan Coats, Penny Coats, Kim (Vy) Luong, Victoria Coats, Kate Coats, Adeline Coats, Wren Coats, Lilly Coats, Summer Coats, Shelby Coats, Callie Coats and Gracie Coats; twenty one great grandchildren; a half sister and her husband, Lynn and John Thomas of Jerseyville; numerous nieces and nephew; as well as longtime family friends, Lawrence and Amanda Tully
She was preceded in death by her father, Eddie Shelton; her mother and step-father, Dorothy and Clifford Reining; a son, Joseph "Joey" Hayn; a daughter, Kathy Hayn; a granddaughter, Courtney Coats; a grandson, Chad Coats; a sister, Dora Mae Baird; two brothers, Joe and Robert Shelton; as well a half brother, Gary Shelton.
Visitation will be held from 4 p.m. – 7 p.m., Friday, September 29, 2023 at Crawford Funeral Home in Jerseyville.
Visitation will continue from 9 a.m. until time of Funeral Services at 10 a.m., Saturday, at the funeral home.
Burial will follow at St. Anselm Cemetery in Kampsville.
For those desiring, memorials may be given the Oasis Women's Center in Alton, in honor of Jean's granddaughter, Courtney, and all women who are victims of domestic violence. Memories may be shared with the family by visiting www.crawfordfunerals.com
Obit Provided By:
Crawford Funeral Home