Delores Brinker
Madison | Sunday, February 13 2022 |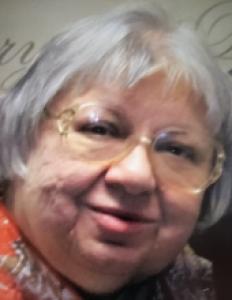 Delores F. Brinker, 79 of Madison, Illinois passed away on Sunday, February 13, 2022, at Gateway Regional Medical Center in Granite City.

Delores was born on December 3, 1942, in Granite City; the daughter of the late Stanley and Pauline (Brulenski) Soboleski Sr. Delores was a homemaker, wife, and mom who was a faithful member of St. Mary and St. Mark Parish in Madison, and served in many parish ministries including as a Lector and Eucharistic Minister at Mass, led the Rosary prior to Mass, helped with the funeral luncheons as a member of Friends of the Family, and worked in different roles supporting the annual Parish Picnic and Snowman's Ball. While her children were in school, she volunteered for many years as an officer with the PTO, room parent, recess attendant, field trip chaperone, and attended their sports and extracurricular activities. She was a lifelong member of the Polish Hall - St. Stanislaus Lodge 1004 and served as an officer. She also volunteered with Come Share and lovingly cared for her parents. After her children were grown, she enjoyed her days working crossword puzzles and watching mysteries on TV with her husband. Most of all Delores loved spending time with her family, especially her grandchildren, and will be remembered for all the special times they shared together. She also enjoyed maintaining a lifelong crush on musician Ricky Nelson.

Delores is survived by and will be missed by her husband; Lawrence "Larry" Brinker, whom she married on May 8, 1965; her children, Sharon Brinker of Granite City, Illinois, Valerie and Eric Slover of Beavercreek, Ohio, Eric and Valeria Brinker of Granite City, Illinois, Philip and Carolyn Brinker of Granite City, Illinois; grandchildren, Rebecca Slover and Joseph Torres, Leo Slover, Andrew Brinker, Kathryn Brinker, William Brinker, Elizabeth Brinker, Michael Brinker, Olivia Brinker, Noah Brinker, Aaron Brinker, Abigail Brinker; brother, Stanley Soboleski Jr. and many other close family members and friends.

In addition to her parents, Delores was preceded in death by her sister, Sharon Soboleski.

Visitation will be held on Sunday, February 20, 2022, from 5:00 to 8:00 p.m. at Irwin Chapel, 3960 Maryville Road in Granite City. In celebration of Delores's life, funeral services will be held on Monday, February 21, 2022, at 10:00 a.m. at St. Mary's Catholic Church, 1621 10th Street in Madison, IL with Father Stephen Thompson officiating. Burial will follow at Calvary Catholic Cemetery in Edwardsville. In lieu of flowers, memorial donations can be made to St. Mary & St. Mark Memorial Fund, or for Masses.
Obit Provided By:
Irwin Chapel Funeral Home