Delois Olivarri
Grafton |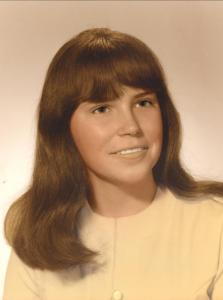 Delois L. (Dee) Olivarri 70, passed away Wednesday evening November 15, 2023 at her home, surrounded by the love of her family.
She was born on January 12, 1953 in Gary, Indiana, one of four children born to the late John and Aileen (Brooks) Smith.
Dee spent the early years of her childhood in Glen Park, Indiana, prior to the family moving to Lake Station, Indiana when she was 16 years old.
She married Frank Olivarri on August 19, 1972 at the Church of the Nazarene in Glen Park, Indiana, and shortly after graduated with the Class of 1972 from River Forest High School in New Chicago, Indiana.
Throughout their 51 years of marriage, Dee and Frank were blessed with many wonderful memories together. They spent their first two years of marriage residing in Fall Brooks, California, where Frank was stationed with the Marine Corps. Following his time in the service, they settled back in Lake Station, where they raised their daughter Jennifer (Baby) and resided for over 20 years. Frank's employment then took them to Spring Valley, Minnesota, where they resided for 15 years and then to Grafton, Illinois, where they have remained for the past 8 years.
While in Indiana, Dee began working for Your Pet Shop, a natural fit for Dee as her love for animals was something she was known for throughout her life. While working at the pet shop, Dee incubated, an egg of a Macaw and "Neeko" was born. Fast forward 35 years, and Neeko still remains a big part of the family and of Dee's story. Dee opened her heart and her home for many other pets throughout the years as well, from dogs (including her loyal travel companion, "Milo"), cats, rabbits, horses, a prairie dog (Barney), and even a pig named BP!
Dee was also employed for many years at Don's Family Grocery Store in Spring Valley, Minnesota and worked for a brief period of time at the Jerseyville Wal-Mart, prior to Dee and Frank's retirement.
The love they had for one another was truly something to admire. They enjoyed many hobbies together, including archery, golfing and traveling. They traveled extensively throughout the country and abroad, but some of their fondest memories were created while ice fishing in Baudette Minnesota near the Canadian border, a trip they took annually to celebrate their birthdays.
While their life was surely blessed with many wonderful times, it was in the struggles of life that Frank and Dee's love for one another shined. As Dee fought her battle with cancer, she and Frank relied heavily on one another and their faith in God to guide them, and remained committed to being there for each other through it all.
Dee will be fondly remembered by her family and friends for her sweet disposition, her caring heart, her vibrant personality and her natural ability to make those around her feel loved and special.
Dee is survived by her husband, Frank Olivarri of Grafton; their daughter Jennifer Renee, husband Calvin and their son Vincent Franklin Turner. Dee also has three brothers, Garfield Smith and his wife, Judy, of Largo, Florida, Richard Smith and his wife, Stacey Victor-Smith, of Valparaiso, Indiana and Kenneth Smith of West Palm Beach, Florida; Dee's additional family members include brothers in-law and sisters in-law, Mark Malone of Brazil, Indiana, Rudy Olivarri of Madison, Indiana, Margie and Joe Dejanovic of Crown Point, Indiana, Julie Olivarri of Hobart, Indiana, Fred and Sara Olivarri of Hobart, Indiana, Chris Olivarri of Glendale, California and Theresa and Kent Bogert of Portland, Oregon; along with numerous nieces and nephews.
In addition to her parents John and Aileen Smith and mother-in-law Sally H Moreno she was preceded in death by two sisters in-law, Aurora Walker and Elizabeth Malone; as well as two brothers in-law, Steve and Paul Olivarri.
Memorial Visitation will be held from 10 a.m. – 11 a.m. at New Life Church of the Nazarine, 285 Maple Summit Road, Jersevyville, IL 62052. A Memorial Service will take place at 12 p.m., followed by a luncheon in the church fellowship hall.
Memorials may be given to New Life Church of the Nazarene, in care of Crawford Funeral Home, 1308 State Highway 109, Jerseyville, IL 62052, who is assisting the family with arrangements.
Memories may be shared with the family by visiting www.crawfordfunerals.com.
Obit Provided By:
Crawford Funeral Home