Danny A. Kreher
Pontoon Beach | Thursday, June 23 2022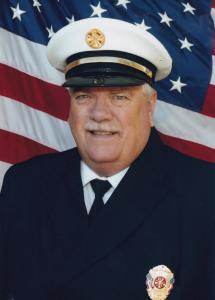 Retired Fire Chief Danny A. Kreher, 68, of Pontoon Beach, Illinois passed away at 12:14 p.m. on Tuesday, June 21, 2022, at his home.
He was born February 16, 1954, in Granite City, a son of Glenda Corrine (Smith) Kreher of Pontoon Beach and the late Otto "Kotch" Kreher.
He retired in October 2018 as Fire Chief from U.S. Steel after 29 years of dedicated service. He began his career at National Steel in 1974 working as a foreman in the blast furnace. He also retired from the Long Lake Volunteer Fire Department after 47 years of dedicated and faithful service to his community, serving 30 years as Fire Chief. He had spent his youth as an Eagle Scout with Troop 46, enjoyed his days of hunting, and cherished his grandchildren.
Danny devoted his life to the Fire Department and his community and will be remembered for the love and special times shared with his family and friends.
In addition to his beloved mother, he is survived by three children and their spouses, Penny and Jason Feldt of Glen Carbon, Terry and Kristen Kreher of Pontoon Beach, and Lorri and Brian Peterson of Granite City; five grandchildren, Sierrah Kreher, Kailee Kreher, Briya Peterson, Blakelee Peterson, and Bryce Feldt; a sister, Janice Atkinson of Granite City; nephew and niece, Kurt and Mandy Atkinson of Alton and Wendy and Jeff Pittman of Pontoon Beach; dear friend, Kristi Clements of Granite City; many cousins; other extended family and friends.
In celebration of his life, visitation will be at Irwin Chapel, 3960 Maryville Road in Granite City on Sunday, June 26, 2022, from 3:00 p.m. until 8:00 p.m.
A First Responder walk-through will be held at 7:00 p.m. Funeral services will be held at Irwin Chapel on Monday, June 27, 2022, at 10:00 a.m. with Reverend Jeff Chamberlain officiating.
Burial will follow at Sunset Hill Memorial Estates in Glen Carbon.
Memorials may be made to the Long Lake Volunteer Fire Department and may be accepted at the funeral home. www.irwinchapel.com.
Obit Provided By:
Irwin Chapel Funeral Home