Cynthia Tucker
Granite City | Saturday, January 8 2022 |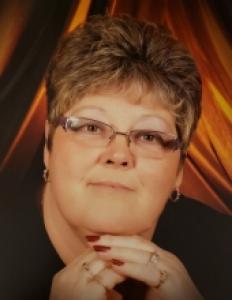 Cynthia K. "Cindy" Tucker, 63 of Granite City, Illinois passed away on Saturday, January 8, 2022, at Anderson Hospital with her family by her side.

Cindy was born on September 29, 1958, in Granite City; the daughter of Aubrey Ray and Evelyn Dean (Crismon) Russell of Granite City. Cindy was a wife, mom, and grandma to her family and was an active member of Johnson Road General Baptist Church in Granite City where she volunteered her time supporting Helping Hands and taught Sunday school and children's church. Most of all Cindy loved her family and will be remembered for all the special times they shared together.

Cindy is survived by and will be missed by her loving husband; Marvin T. Tucker, whom she married on October 1, 1977, in Mitchell, Illinois; children and spouses, Amanda and Michael Vivod of Granite City, Illinois, Robert and Jennifer Tucker of Granite City, Illinois, Kassie and Joe Bettag of Troy, Illinois; grandchildren, Chase Tucker, Carter Vivod, Aiden Vivod, Gavin Vivod, Joey Bettag, MaKenna Bettag, Noah Bettag, and many other close family members and friends.

Cindy was preceded in death by her brother, Bobby Russell, and her sister, Tammy Myint.

In celebration of Cindy's life, a visitation will be held on Thursday, January 13, 2022, from 10:00 a.m. until the time of the service at 12:00 p.m. at Johnson Road General Baptist Church, 2033 Johnson Road in Granite City with Pastor Larry Blankley officiating. Family and friends will be meeting at Irwin Chapel, 3960 Maryville Road in Granite City on Friday, January 14, 2022, at 8:30 a.m. to a procession to Jefferson Barracks National Cemetery where Cindy will be laid to rest. Memorial donations are suggested to the family for the support of Helping Hands.
https://www.irwinchapel.com/obituaries
Obit Provided By:
Irwin Chapel Funeral Home