Cynthia "Cindy" G. Stoner
Bethalto | Monday, January 3 2022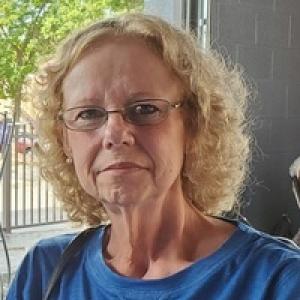 Cynthia "Cindy" G. Stoner, 62, of Bethalto passed away Monday, January 3, 2022, at Alton Memorial Hospital, surrounded by her children and family. She was born September 12, 1959, in Granite City to Louis E. and Mary "Dell" (O'Brian) Whitsell.
Cindy worked for 43 years in the Madison County Building and Zoning Department before her retirement in 2019. She loved to spend time with her children and family and enjoyed playing spades, bingo, and watching HGTV.
She is survived by her daughter, Mallory Stoner of Bethalto; son, Samuel Stoner (Katherine) of Brighton and three sisters, Debbie (Mercie) Mendoza of Granite City, Susan (Bobby) Rolens of Collinsville and Judy (Lance) Haynes of Edwardsville; two nieces, Jessica (Nick) Daniels of Granite City and Molly (Nick) Santoro of Edwardsville; two nephews, Zack Sparks (Stephanie) of Worden and Richard (Jeana) Mendoza of Granite City; many great-nieces and best friend Tammy Darr.
Cindy is preceded in death by her parents, Louis and Dell Whitsell, and her dear friend Craig Garcia.
Cremation services entrusted to Wojstrom Funeral Home & Crematory in Granite City. A Celebration of Life will be held at a later date. Memorials can be made to St. Jude Children's Research Hospital. Online guestbook available at www.wojstrom.com.
Obit Provided By:
Wojstrom Funeral Home & Crematory Inc