Charles Barger
Collinsville | Wednesday, December 15 2021 |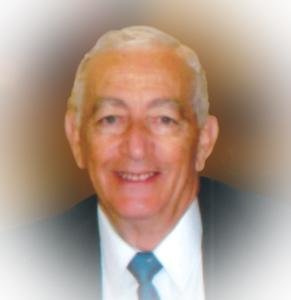 Charles Frederick Barger, age 89 of Collinsville, IL, born July 2, 1932, in Harrisburg, IL, passed away on Wednesday, December 15, 2021, at Anderson Hospital in Maryville, IL.
Charles retired from La Roche Industries where he worked as a plant manager for many years. After retirement, he worked as a custodian at his church, St. John United Church of Christ, in Collinsville. He proudly served in the U.S. Army, was an avid reader, loved going to auctions, crossword puzzles, and Pabst Blue Ribbon beer.
He was preceded in death by his parents, Lacey and Louvena (nee McClendon) Barger; his wife, Jo Ann (nee Nichols) Barger; a son, Peter Cigliana; three sisters: Diane Vinyard, Edna Hale, and Mary Alice Hoskins; and a brother, Don Barger.
He is survived by his five sons: Bruce (Karen) Barger, Michael (Karen) Barger, David (Amanda) Barger, Alan Barger, and Paul (Stacey) Barger; four daughters: Anna (Bob) Thebeau, Robin (Jim) Fortner, Lee Ann (Mike) Byrne and Cathy Barger; 18 grandchildren: Andrew (Beth) Byrne, Brian Byrne, Ethan Barger, Charlie (Kate) Barger, Elizabeth Barger, Frederick Barger, Nicholas Ellis, Kelsea Barger, Eric (Pam) Barger, Nathan Smith, Matthew (Erin) Barger, Cassie (Sean) Ellison, Caleb Barger, Lori (Brian) Millikin, Chris (Chelsea) Thebeau, PJ Cigliana, Chrissy (Aaron) Jenkins and Jason (Liz) Barton; 19 great-grandchildren: Lily, Lacey, Josephine, Matthew, Cailyn, Maren, Matthew, Maggie, Darby, Hallie, McKenzie, Shyanne, Taylor, Tayas, Brazen, Ravie, Lauren, Ashley, and Conley; two brothers: George (Pat) Barger and Steve (Karen) Barger; a sister, Susie (B.G.) Yates; numerous nieces, nephews, and cousins.
Memorial visitation will be 10 a.m. to 12 noon on Monday, December 27, 2021, at St. John United Church of Christ, 307 West Clay, Collinsville, IL. Memorial service will follow at 12 noon officiated by Rev. Katie Jo Bielke. Burial with military honors will be in St. John Cemetery, Collinsville.
In lieu of flowers, memorials may be made in Charles' honor to the American Cancer Society or Unity Hospice and will be received at the visitation or can be mailed to the funeral home at 2800 N. Center Street, Maryville, IL 62062.
Condolences may be expressed to the family at barrywilsonfuneralhome.com
Obit Provided By:
Barry Wilson Funeral Home & Cremation Services