Charles Edwin Dugan
Dorsey | Monday, June 28 2021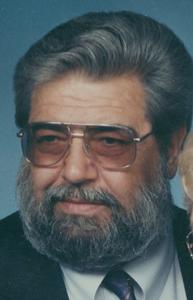 Charles Edwin Dugan, 80, passed away Monday, June 28, 2021 at his home.
He was born June 24, 1941 in Macoupin County and raised in Plainview, IL along with his only brother, Harold Wayne Dugan, who he loved dearly. His mother was Wilma Caroline Eggers Dugan, and his father was Harold Arthur Dugan.
Chuck started school in a basic country school in Plainview, where they had to change one boy's age by a year so they could round out the classes. After 6th grade, they were bussed to Carlinville in what was the South School. That was the year we joined together until graduation.
He married Sandra Sue Burns on June 18, 1960 at St. Denis Church in Shipman, IL after his mother signed for him to marry, as his age required same. While in school he found the real love of his life was going to be a machinist. He was hired by Olin Mathieson and quickly became an Apprentice in the machine shop. He later became the owner of his own shop, as was his dream.
His children were Douglas Carl Dugan, Tracey Sue Dugan, and Frances Caroline Dugan. All three children predeceased him, as well as his sister-in-law, Juanita Dugan. There are 5 grandchildren.
Visitation will be Friday, July 2 at Paynic Home for Funerals in Rosewood Heights from 1 p.m. until services begin at 3 p.m.
Memorials may be given to the 5 A's animal shelter.
An online guestbook is available at www.paynicfh.com
Obit Provided By:
Paynic Home for Funerals