Carla Reno
Carrollton | Saturday, August 13 2022 |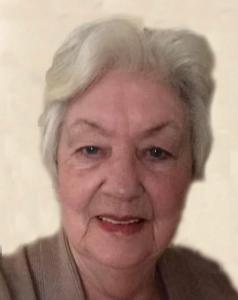 Carla Reno, 80, died at 5:34 a.m., Saturday, August 13, 2022, at her residence.
She was born on July 10, 1942, in Carrollton, Illinois to Carl and Ruby (Coonrod) Roberts and was a 1959 graduate of Jersey Community High School.
She married Phillip James Reno Jr. on October 6, 1962, in Jerseyville and together they made their home in Jerseyville, where Carla was employed in Housekeeping at Willow Rose Rehab and Healthcare Center. Carla and Phillip were the proud parents of three children and shared many wonderful memories throughout their 41 years of marriage, before his death on March 14, 2004.
Surviving is two sons, Terry Reno of Jerseyville and Timothy Reno and his companion, Shannon Jones, of Jerseyville; a daughter and son-in-law, Toni Sue and Todd Green of Kane; three sisters and brothers-in-law, Sue and Michael Bowman of Jerseyville, Sandy and Mike Camden of Carrollton and Pamela and Jack Tomblingson of Gillespie; seven grandchildren, Tyler, Tiffany, Tanner, Jayden, T.J., Trevor and Tara.
In addition to her husband, she was preceded in death by her parents, Carl Roberts and Ruby McKenna, and four brothers, Joe Roberts, Michael Roberts, Eric David Roberts, and Richard Roberts.
Private interment will take place at Oak Grove Cemetery in Jerseyville.
A Celebration of Life will be held at Dolan Park in Jerseyville on Saturday, September 24, 2022 beginning at noon.
Crawford Funeral Home in Jerseyville has been entrusted with arrangements.
Memories may be shared with the family by visiting www.crawfordfunerals.com.
Obit Provided By:
Crawford Funeral Home