Byron Ommen
Roodhouse | Wednesday, June 23 2021 |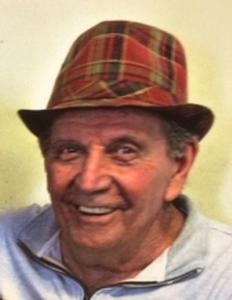 Byron Ommen, 80, of Roodhouse died at White Hall Nursing and Rehabilitation Center in White Hall on Wednesday night June 23, 2021.
Born in Arenzville on Feb. 4, 1941, he was the son of the late Marvin and Verna W. (Fricke) Ommen.
Married for 53 years to Carolyn (Combs) Ommen, she survives. Also surviving are their children: Tony (Nikki) Ommen of Bolingbrook, a daughter: Shelly (Gary) Ruyle of Carrollton, 4 grandchildren: Logan, Ashely and Emily Ommen of Bolingbrook, Cody Reif of Roodhouse, 3 sisters: Wilma (the late Robert) Miller of Lincoln, Lucille (the late Dean) Hannel of Jacksonville, and Sharon (John) Tarvin of Bloomington.
He was preceded in death by his parents, an infant brother Donald Ommen and 2 brother-in-laws.
Byron worked for 31 years for Mobil/Kordite in Jacksonville as a shift foreman. He later worked for WalMart for 13 years. He loved travel, visiting the grandkids, and was a 'Couch Potato' sport fan.
Visitation will be from 2-4 P.M. on Saturday June 26, 2021 at the Airsman-Hires Funeral Home in White Hall. Funeral service will immediately follow the visitation at the funeral home. Burial will be in Hickory Grove Cemetery at Wrights. Condolences may be left online at: www.airsman-hires.com
Obit Provided By:
Airsman-Hires Funeral Home