Bruce Grizzle
Brighton | Friday, May 19 2023 |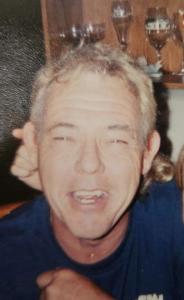 Bruce A. Grizzle, 67, passed away on Friday, May 19, 2023, at home, surrounded by his loving family.
He was born on August 4, 1955, in Jerseyville, IL to Harold and Gertrude (Schaake) Grizzle.
Bruce was an avid outdoorsman who enjoyed camping, fishing, and mushroom hunting. He was a skilled handyman and loved listening to music.
He is survived by two daughters, Anita Grizzle and Amanda Grizzle, his bonus children, Tiffany (Brian) Beiser of Brighton, Leif Roady of Jerseyville, Lucas Zibrida of Dow, and Kenny (Amy) Kelly of Florida; two biological grandchildren; one biological great-grandchild; bonus grandchildren, Shaylee Beiser, Bristen Schlottner, Hunter & Khloe Roady; his siblings, Terry Grizzle of Brighton, Doug Grizzle of Brighton, Freddy (Darla) Grizzle of East Alton, Donna (Terry) Moran of Brighton, Karen (Bob) Moore of Missouri and Christina (Chris) Keehner of Roxana; along with numerous nieces, nephews extended family members and many good friends.
In addition to his parents, he was preceded in death by one brother, Dennis Grizzle.
Cremation rites were accorded. A Celebration of Life will be announced at a later date.
Memorials are suggested to the family in care of Metroeast Mortuary, Belleville, IL.