Billy Ross
Pontoon Beach | Sunday, January 23 2022 |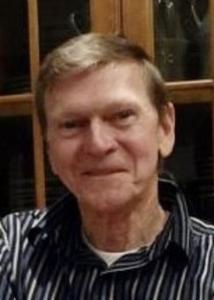 Billy O. Ross, 76, of Pontoon Beach, IL died on Sunday, January 23, 2022, at St. Elizabeth Hospital in O'Fallon, IL.
He was born on July 19, 1945, in Dover, TN to Elmer Ross and Leora (Snoddy) Andersen.
Billy married Rita Krause in Granite City, IL on June 24, 1972.
The loving husband and father retired from Precoat Metals in Granite City, IL after 22 years of service. He was a former village trustee and a police commissioner for the Village of Pontoon Beach. Billy enjoyed fishing and hunting and enjoyed spending time at his cabin in southeast Missouri.
Besides his wife, Billy is survived by a daughter, Melissa (Tim) Zollner of Caseyville, IL; 5 grandchildren: Joe, Matt, Kalyne, Hannah, and Chloe; 2 brothers: Owen (Marlene) Ross of Otto, NC and Larry Ross of Glen Carbon, IL; a sister, Nancy (John) Goodrich of Edwardsville, IL and several nieces and nephews.
Billy is preceded in death by his parents and a sister, Peggy Hoffman.
A memorial visitation will be from 5:00 p.m. until the time of service at 6:00 p.m. on Thursday, February 3, 2022, at Wojstrom Funeral Home & Crematory in Granite City, IL.
Online guestbook and obituary available at www.wojstrom.com.
Obit Provided By:
Wojstrom Funeral Home & Crematory Inc