Barry "Pete" L. Peuterbaugh
Moro | Saturday, July 20 2013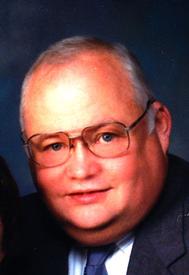 Barry "Pete" L. Peuterbaugh, 61, passed away at 4:00 pm on Saturday, July 20, 2013 at Alton Memorial Hospital in Alton with his wife by his side.
He was born on November 24, 1951 in Carrollton, IL, the son of William Elmer and Myrtle M. (Fox) Peuterbaugh.
He married Joann E. Potts on May 5, 1973 at the United Presbyterian Church in Wood River with Rev. Manley Mace officiating. She survives.
Barry graduated from East Alton/Wood River High School in 1969, then from Lewis and Clark Community College in 1979. He received a Bachelor of Science degree in technical careers from SIU C in 1986. He served his country in the U.S. Army from 1971 to 1973. He was an instructor at Lewis and Clark Community College for 32 years. He enjoyed watching football, especially the Green Bay Packers and most of all he loved spending time with his wife, family and friends.
In addition to his wife of 40 years, he is survived by a nephew, Kenneth Peuterbaugh and a niece, Kathryn Beilsmith.
He was preceded in death by his parents and a brother, Adrian "Rex" Peuterbaugh.
Visitation will be from 11:00 am until services at 1 pm on Saturday, July 27, 2013 at Elias, Kallal & Schaaf in Bethalto with Rev. David Olson officiating.
Burial will be at North Dover Cemetery in Clayton, Michigan.
Memorials may be made to 5 A's Animal Shelter or Charity of One's Choice.
Online condolences and guestbook may be found at www.eliaskallalandschaaf.com