Alice Carol Pritchard
Granite City | Sunday, September 17 2017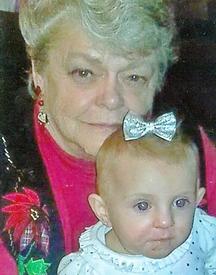 Alice Carol Pritchard, 74, of Granite City, IL, passed away at 11:45 p.m. Sun. Sept. 17, 2017 at Stearns Nursing and Rehab in Granite City.
She was born June 11, 1943 in Granite City to the late Marion & Mary Ethel (Ayers) Sparks.
Carol was the Manager of Slifka Trucking retiring after 40 years of service.
Survivors include 2 sons: Jim (Maria) Pritchard of East Alton, IL and Roger (Michelle) Pritchard of Lebanon, MO; 9 grandchildren; 1 brother; and 1 sister.
Family memorial services are pending.
Arrangements with online information and guestbook through Paynic Home for Funerals may be found at www.paynicfh.com.