Alexandria Phillips
Alton | Sunday, February 21 2021 |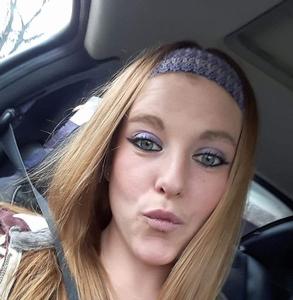 Alexandria Nicole Phillips, 29, passed away in her home on Sunday, February 21, 2021, at 12:00 pm.
She was born on August 20, 1991, in Alton to Jason Perrine and Julie Phillips.
Alexandria was a hard worker and was employed as a cook at Chico's Bar & Grill in Wood River. She loved tinkering with cars and showing up the boys with her mechanic skills. Alexandria was a loving mother to her daughters and was very independent when it came to raising them.
She is survived by her parents and her step-father, Jason Perrine and Julie (Donald Loudenback) Phillips of Alton; three daughters, Liyah Michelle Kokos, Rainey Rene Phillips, and Trinity Christine Sue Stoner of Alton; grandparents, Steven Phillips of Farmington, MO, Connie Ball of Alton, and Marilyn Perrine of Alton, two brothers, Braden Phillips and Michael Loudenback of Alton; five aunts, Jennifer Phillips, Laurie Knudson, Sherry Perrine, Christine Chartrand, and Lisa Perrine; three uncles, Kevin, Brad, and Randy Perrine; two nephews; many cousins; and her Juggalo Family.
Alexandria was preceded in death by her grandpa, Earl Perrine; great-grandma, Mary Rainey; and the love of her life, Robert "Bobby" Patterson, Jr.
A memorial service is scheduled to be held on Saturday, March 13, 2021, from 12:00 pm to 4:00 pm at Chico's Bar & Grill located at 575 S. 6th St, Wood River. A balloon release will follow at the Lincoln-Shields Recreation Area, accessed by Riverlands Way, West Alton, MO.
Memorials may be made to the funeral home to help with the cost of services through fundthefuneral.com/alexandria-phillips
Marks Mortuary was entrusted with the arrangements.
Obit Provided By:
Mark's Mortuary