Albert III
Granite City | Friday, January 14 2022 |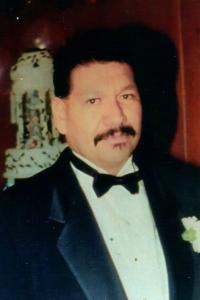 Albert Castillo III, 74 of Granite City, IL died on Friday, January 14, 2022, at his home.
He was born on July 2, 1947, in St. Louis, MO to Jesus Castillo and Augustina (Garcia) Castillo.
Albert married Frances Vasques on April 6, 1968 . She preceded him in death in 2009.
The U.S. Army Vietnam veteran retired from Granite City Steel after 32 years of service. He enjoyed doing his exercises, especially his "butterflies", and also enjoyed watching The Price Is Right, The Andy Griffith Show, and music, especially the old school 60's and 70's music. He also liked to go to yard sales, camping, and listen to the music channel 929 on television. His favorite foods included oatmeal, bologna, banana nut bread, and bean burritos.
Albert is survived by 2 daughters: Juanita Thomas and Abel Maldonado of Granite City and Margaret (Carl) Byrd of Breese, IL; 3 sons: Jerry (Colbi) Castillo of St. Jacob, IL, John Castillo of Maryville, IL, and Frank Castillo of Wood River, IL; 11 grandchildren: Teresa, Joey, Mathew, Serena, Jerry Lee, Madison, Victoria, Aleaina, Johnathan, David and Joshua, and 5 great-grandchildren: Uriah Vasquez, Ahleyah Vasquez, Noah Vasquez, Judah Vasquez, and Bryson Welborn along with another great-grandchild on the way.
Also surviving are 3 brothers: Tom Castillo of St. Louis, Mo, Terry Castillo of St. Louis, MO, and Victor Castillo of Shiloh, IL.
Besides his parents, Albert is preceded in death by 2 grandchildren: Alan and Laila; a sister and brother-in-law, Margaret and Benjamin Szakacsi, and a sister-in-law, Diane Castillo.
A memorial visitation will be from 2:00 p.m. until the time of service at 3:00 p.m. on Friday, January 21, 2022, at Wojstrom Funeral Home & Crematory in Granite City, IL.
Online guestbook and obituary available at www.wojstrom.com
Burial will be at a later date at Jefferson Barracks National Cemetery in St. Louis, MO
Obit Provided By:
Wojstrom Funeral Home & Crematory Inc