Brenda Lee Morss
Caseyville | Friday, February 12 2016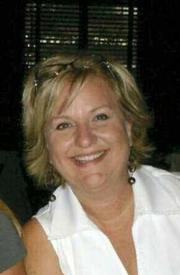 Caseyville,
Brenda Lee Morss, nee Kemmer, 54, passed away at 10:42 a.m. Friday, February 12, 2016 at Belleville Memorial Hospital.
Born March 7, 1961 in Merced, CA., she was a daughter of the late Henry L. and Veda A. (Callison) Kemmer.
She married Brad W. Morss on May 14, 1983 in Reno, NV, he survives. They were privileged to have had 32 years together.
Brenda was the office manager for Brad's Termite and Pest Control in Caseyville for 15 years.
She was a member of Fairview Heights Elks Lodge 664 and was a Past President of its Woman's Auxiliary, Caseyville Moose Lodge #4, past president of the Caseyville Lions Club and Discovery Family Church in Collinsville.
Surviving are one daughter, Ginny Ham of Caseyville; one son, Bob and Amber Hernandez of Hamel; three grandchildren, Brenden, Jaden and Lilly Hernandez; one sister, Anna and Jack Vanderford of Ione, CA.
A celebration of Brenda's life will be from 4:00 p.m. until 6:00 p.m. Tuesday, February 16, 2016, at Discovery Family Church, 699 S Bluff Rd in Collinsville, where services will follow at 6:00 p.m., with Pastor Steve Gray officiating.
Memorials have been designated to Discovery Family Church.Gray Funeral Home in Wood River is in charge of arrangementscondolences at
www.grayfuneralhomeinc.com
Obit Provided By:
Gray Funeral Home