Tuesday Sports Roundup: Jersey, Carrollton, Collinsville Girls Basketball Teams Notch Wins
November 15, 2023 1:44 PM
Listen to the story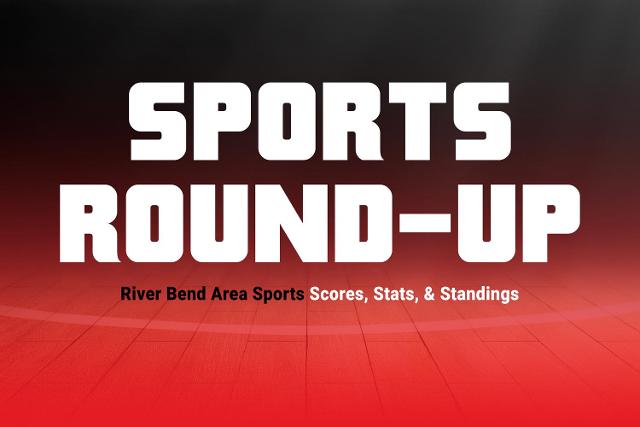 TUESDAY, NOVEMBER 14 SPORTS ROUNDUP
Get The Latest News!
Don't miss our top stories and need-to-know news everyday in your inbox.
GIRLS BASKETBALL
TUESDAY'S RESULTS
JERSEY 62, MARYVILLE CHRISTIAN 33: In the season opener for both schools, Jersey led from start to finish to defeat MCS at Havens Gym. Caleb Williams is the new head coach of the Jersey girls squad.
Tessa Crawford led the Panthers with 29 points, while Meredith Gray came up with 11 points, Casey Kallal had eight points, Neely Goetten hit for five points, both Ella Smith and Kenzie Vandygriff had four points each and Cali Breden had a single point.
Rayley Smith had 14 for Maryville Christian and Kerstin Howell added 13 points.
The Panthers start off at 1-0, while the Lions tip off at 0-1.
MONDAY'S RESULTS
CARROLLTON 58, GILLESPIE 52: Brian Madson started his second tour of duty as Carrollton head girls' basketball coach with a win over Gillespie, the same team the Hawks defeated to give him his first head coaching win in 2013.
Lauren Flowers led the way for Carrollton with 31 points, while Harper Darr added 15 points and Abby Flowers scored seven points.
Article continues after sponsor message
Freshman Amari Vickery debuts for the Miners with 19 points, while Mia Brawner added 16 points, Delaney Taylor had seven points and Lauren Bertagnoli came up with six points.
The Hawks start the season 1-0, while Gillespie begins its season 0-1.
In a pair of other results from Monday, Staunton defeated Greenfield Northwestern 46-14 and New Berlin South County nipped Piasa Southwestern 34-33.
COLLINSVILLE 65, CAHOKIA 32: Collinsville opened is season with a big win over visiting Cahokia at Vergil Fletcher Gym.
The Kahoks led from wire to wire, holding leads of 18-6, 39-15 and 54-23 after the first three quarters, outscoring the Comanches in the fourth quarter 11-9.
Talesha Gilmore led the way for Collinsville with Ella Guerrero adding 19 points, Danaja Willis had seven points, Karly Van Dyke had five points, Katie Bardwell scored four points, Karley Call, Lily Carlisle and Skylar Thomaczek all had two points each and Carsyn Moad had a single point.
The Kahoks start off 1-0, while the Comanches drop to 0-2.
In other results on Tuesday, at the Columbia Tip-Off Classic, Greenville won over Triad 37-29, while the result of Roxana vs. Waterloo Gibault Catholic in the Dupo Cat Classic was not available.
MVCHA HOCKEY
MONDAY'S RESULTS
In Monday's Mississippi Valley Club Hockey Association results, Edwardsville won over Bethalto 12-0, Granite City won over St. John Vianney Catholic 5-0, Alton won over East Alton-Wood River 4-1 and Triad defeated Highland 8-3.
More like this: