| updated February 16 2023 12:02 PM
Listen to this article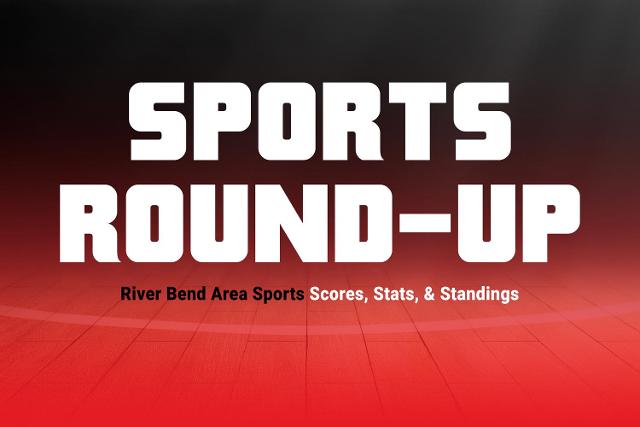 TUESDAY, FEBRUARY 14 SPORTS ROUNDUP
Get The Latest News!
Don't miss our top stories and need-to-know news everyday in your inbox.
GIRLS BASKETBALL
IHSA PLAYOFFS --- REGIONAL SEMIFINALS
CLASS 1A
AT GREENFIELD NORTHWESTERNCarrollton
In the semifinals of the Greenfield Northwestern regional, Carrollton nipped Kincaid South Fork 46-44, while Nokomis eliminated Centralia Christ Our Rock Lutheran 48-28. The Hawks are now 19-5 and the Redskins go to 28-4, with both teams squaring off in the final Thursday night at 7 p.m.
The Ponies wind up the season at 17-12, while the Silver Stallions end their season at 15-15.
REGULAR SEASON
MISSISSIPPI VALLEY CHRISTIAN 42, NORTH COUNTY CHRISTIAN (FLORISSANT, MO.) 8
In the MVCS Senior Night game, the Warriors had little trouble in seeing off North County Christian at home.
Audrey Crowe led MVCS with 12 points, while Sarah Markel came up with 10 points. Kyla Barnes led the Crusaders with six points.
The Warriors are now 14-6 and play against Faith Bible Christian of Rosamond, Ill. in the Legacy Academy Fire tournament Saturday morning at 10 a.m.
BOYS BASKETBALL
MARQUETTE CATHOLIC 44, CIVIC MEMORIAL 33
[ALSO: Marquette Boys Lead CM Whole Way In Late Season Test]
JERSEY 59, JACKSONVILLE 55
Jaxon Brunaugh scored 22 points while Ayden Kanallakan chipped in 14 as the Panthers picked up the win to move to 15-15 on the season.
Drake Goetten had eight, Tanner Brunaugh and Francis Vogel each scored six, and Easton Heafner had three for Jersey.
The Panthers will wrap up their regular season on Thursday at Triad with a 7:30 p.m. tip-off.
VALMEYER 55, LEBANON 39
In a Cahokia Conference Kaskaskia Division game, Valmeyer led from start to finish to take the win over visiting Lebanon.
Article continues after sponsor message
Harry Miller had a big game for the Pirates with 28 points, while both Aiden Crossin and Elijah Miller scored six points each.
Valmeyer is now 8-17, while the Greyhounds go to 2-17.
PIASA SOUTHWESTERN 54, HILLSBORO 50
Southwestern led at the half 27-18, then at three-quarter time 42-31 and held off a Hillsboro fourth-quarter rally to take a home South Central Conference win.
Lane Gage led the Piasa Birds with 18 points, while both Ryan Lowis and David Watkins scored eight points each.
Southwestern is now 16-14, while the Hilltoppers drop to 12-12.
O'FALLON 51, EAST ST. LOUIS 45
O'Fallon clinched the Southwestern Conference championship with a close win over East St. Louis at the OTHS Panther Dome.
Davis Bynum and Macaleab Rich both scored 11 points each for the Flyers, while Dainen Rucker added seven points. Rini Harris led the Panthers with 18 points, while Koby Wilmoth came up with 14 points.
O'Fallon is now 21-7, while East Side goes to 19-8.
PITTSFIELD 58, HARDIN CALHOUN 35
Pittsfield led all the way, using an 18-12 third quarter as the Saukees went on to defeat visiting Calhoun.
Connor Longnecker led the way for the Warriors with 12 points, while Chase Ralston added seven points.
Calhoun is now 11-18 on the season.
MISSISSIPPI VALLEY CHRISTIAN 62, NORTH COUNTY CHRISTIAN (FLORISSANT, MO.) 27
MVCS honored their two seniors, Tommy Kunz and Peyton Wright, in Senior Night pregame festivities, then led all the way in defeating North County Christian.
Kunz and his brother Joey led the Warriors with 30 and 26 points, respectively, while Drew Gaworski scored five points and Wright chipped in with four points. Lynus Mitchell led the Crusaders with 14 points.
MVCS is now 26-4 and plays Friday night at O'Fallon First Baptist Academy in a 6:30 p.m. tip-off.
In other games on the Tuesday schedule, Staunton nipped Gillespie 56-53, Waterloo Gibault Catholic got past Highland 52-51, Mary Institute-Country Day School of Ladue, Mo. won over Alton 74-55, Breese Central won over East Alton-Wood River 69-35, Greenville defeated Carlinville 61-26, and Belleville East won over Belleville West 72-46.
FATHER MCGIVNEY CATHOLIC 72, MT. OLIVE 30: Tuesday night, Father McGivney Catholic went out to a 23-2 first-quarter lead and went on from there to
take the road win at Mt. Olive's gym.

Jackson Rodgers led the Griffins with 18 points, while Nolan Keller hit for 13
points and Jacob Huber added 11 points.

The Wildcats are now 1-24 on the season.

In another game played on Tuesday, Salem defeated Roxana 55-52, with the
Wildcats going to 7-23 on the year.
More like this: