December 20 2021 5:12 PM
| updated December 20 2021 5:44 PM
Listen to this article
GIRLS BASKETBALL
Get The Latest News!
Don't miss our top stories and need-to-know news everyday in your inbox.
CIVIC MEMORIAL 68, PARKWAY SOUTH 45: CM made their debut in the Visitation tournament a successful one as the Eagles led from start to finish in winning their first round game over Parkway South of west St. Louis County.
CM held leads of 15-10, 35-19 and 43-36 at the end of the first three quarters, outscoring the Patriots in the fourth quarter 25-9 to advance.
Kelbie Zupan led the Eagles with 22 points, with Aubree Wallace adding 19 points, Hannah Meiser had 10 points, Olivia Durbin had six points, Avari Combes came up with five points and Madaline and Meredith Brueckner, along with Maya Tuckson, all scored two points each.
CM remains undefeated at 12-0, while South is now 4-4. The quarterfinals of the tournament will be played on Sunday, Dec. 26.
REGULAR SEASON
HARDIN CALHOUN-BRUSSELS 56, GILLESPIE 30: Calhoun-Brussels outscored Gillespie in the second quarter in going on to a win on the road.
The Warriors led 12-10 after the first quarter, then held a 31-12 advantage at halftime, extending the lead to 43-23 after three quarters, then outscored the Miners in the final quarter 13-7 to take the win.
Jaelyn Hill led Calhoun with 13 points, while Kate Zipprich had 12 points, Maddie Buchanan had 10 points, Lacy Pohlman came up with eight points, Audrey Gilman had six points, Lila Simon scored three points and Tessa Clark had two points.
The Warriors up their record to 7-2.
FATHER MCGIVNEY CATHOLIC 39, GREENVILLE 35: In the curtain raiser of the Greenville Shootout, McGivney held off the host Comets to take a close win.
Charlize Luehmann led the Griffins with 18 points, while Mary Harkins had 10 points, Alexis Bond scored five points, Riley Zumwalt had four points and Sami Oller had two points.
McGivney is now 8-3, while Greenville slips to 3-8.
GRANITE CITY 54, CARBONDALE 15: Granite City led all the way through in taking the win over Carbondale at Granite's Memorial Gym.
The Warriors had leads of 19-2, 33-10 and 50-13, outscoring the Terriers in the running clock fourth quarter 4-2.
Kaylyn Wiley led Granite with 18 points, while Emily Sykes had 16 points, Melashia Bennett and Ella Stepanek both had six points, Gwyneth Hale had four points and Sophia Dutko and Itiajja MIller-Brown had two points apiece.
The Warriors are now 4-4, while Carbondale goes to 1-11.
In other games on Saturday, in the final day of the Candy Cane Classic at Waterloo Gibault Catholic, Chester defeated Valmeyer 56-23, while New Athens defeated Metro-East Lutheran 42-28 and Macon won over Highland 45-32. The result of East St. Louis at Cahokia was not available at press time.
SATURDAY, DECEMBER 18 SPORTS ROUNDUP

WRESTLING
MASCOUTAH INVITATIONAL TOURNAMENT
GRIFFIN, WOJCIKIEWICZ WIN INDIVIDUAL TITLES, NINE TOTAL PLACE AS EAGLES WIN MASCOUTAH INVITATIONAL: Bryce Griffin won a dramatic triple overtime bout in the 138-pound final, while Abe Wojcikiewicz won at 170 pounds as Civic Memorial won the Mascoutah Invitational tournament on Saturday at Mascoutah High School.
The Eagles won the team title with 219.5 points, with Mattoon coming in second with 202 points, Triad finished third with 179 points, fourth place went to O'Fallon with 173 points and Marion rounded out the top five with 141 points. Collinsville came in ninth with 115 points, East Alton-Wood River was 14th with 88 points, Roxana was right behind in 15th place with 83.5 points, Alton came in 18th place with 69.5 points, Jersey came in 21st place with 49 points, Highland finished 23rd with 41.5 points, East St. Louis tied for 22nd place with Sparta, with both teams scoring 35 points and Metro-East Lutheran was 26th with 11 points.
Griffin won the final over Arojae Hart of Murphysboro 2-1 on an escape point with 25 seconds left in the third overtime, while Wojcikiewicz won by technical superiority over Stewart of Collinsville 18-2.
In other championship bouts involving area wrestlers, the Oilers' Niemeyer lost the 113-pound final to Mattoon's Foster 6-0, while Colby Crouch of the Knights pinned Jason Shaw of EAWR at 53 seconds to win the 126-pound title. In the 132-pound final, Wade of Marion defeated Alton's Forest 8-4, Uppinghouse of Quincy scored a pinfall of Triad's Wheler at 4:58 to win the 160-pound championship, Dominic Thebeau of Belleville East won the 182-pound title over CM's Colton Carlisle 11-5 and Isaiah Hill of O'Fallon pinned Jayden Busch of Jersey at 3:49 to win the 285-pound final.
BOYS BASKETBALL
WATERLOO GIBAULT CATHOLIC 58, FATHER MCGIVNEY CATHOLIC 27: Gibault jumped to an early advantage and led all the way through in taking a home win over McGivney.
The Hawks held leads of 15-7, 22-14 and 37-18 after the first three quarters, outscoring the Griffins in the fourth quarter 21-9.
Darren Luchetti led McGivney with seven points, with Jacob Huber and Gabe Smith both scoring five points, Jack Rodgers came up with four points and Noah Garner, Mason Holmes and Ashton Mersinger all had two points apiece.
Gibault is now 5-3, while the Griffins go to 6-2.
RAYMOND LINCOLNWOOD 40, PIASA SOUTHWESTERN 38 (OT): Southwestern played well and hung tough, but it was Lincolnwood who got the win in overtime at home.
The Piasa Birds led at the end of the first quarter 15-8, but the Lancers came back to lead at halftime 21-18, with Southwestern coming back to draw level 27-27 after three quarters, with regulation ending in a 36-36 stalemate. Lincolnwood outscored the Birds 4-2 in the extra period to take the win.
Carson Cooley was once again Southwestern's leading scores, coming up with 12 points, while Ian Brantley had 10 points, Hank Bouillon had six points, Rocky Darr and Logan Keith each scored four points and Lane Gage scored two points.
The Lancers improve to 3-6, while the Birds are now 4-6.
In other games played on Saturday, at the Greenville Shootout, Edwardsville lost to Breese Mater Dei Catholic 44-36, Staunton defeated Lebanon 53-26 and in the Midwest Showdown Shootout at Meremac Community College in south St. Louis County, Cardinal Ritter College Prep Catholic of St. Louis won over East St. Louis 66-45.
FRIDAY, DECEMBER 10 SPORTS ROUNDUP
BOYS BASKETBALL
O'FALLON 55, ALTON 23: O'Fallon held Alton to single digits for the first three quarters in going on to a Southwestern Conference win at the Redbirds Nest.
The Panthers led all the way throughout, holding leads of 12-2. 31-7 and 49-9 after the first three quarters, but the Redbirds did outscore O'Fallon in the fourth quarter 14-6.
Byron Stampley led Alton with 12 points, with Ihzel Brown adding seven points and Alex Macias scoring four points.
The Panthers were led by Caleb Burton's 14 points, while Jalen Smith scoring 10 points, Donnie Whitfield had eight points, Rini Harris scored six points, Peyton Mueller had five points, Tre Gilliam and Eaton Smith each scored four points and Tyler Lunning and Kaleb Randolph both scored two points apiece.
O'Fallon advances to 8-0, while the Redbirds are now 0-6.
PIASA SOUTHWESTERN 50, GILLESPIE 46: In a tight, see-saw game, Southwestern held off Gillespie at home to take the win.
The Miners held an 11-7 lead after the first quarter, then led 20-17 at halftime, with the Piasa Birds going ahead after three quarters 30-29, outscoring Gillespie 20-17 to take the win.
Carson Cooley led the way for Southwestern with 20 points, while Ian Brantley added 13 points, Rocky Darr scores six points, Lane Gage had three points and Hank Bouillon, Collin Robinson, Quinten Strohbeck and David Watkins all had two points each.
The Birds are now 3-3, while the Miners fall to 0-4.
GRANITE CITY 63, BELLEVILLE WEST 49: Marc-Kell Campbell had a big game for Granite with 29 points as the Warriors defeated West at Memorial Gym.
Granite City led all the way, with advantages of 19-2, 25-11 and 41-27 after the first three quarters, with both teams tying the fourth quarter 22-22.
Along with Campbell's big game, the Warriors got 14 points from Tyrek Thomas, 13 points from Mark Yarborough, four points from Tyrese Grose and three points from Trevon Bond.
Granite is now 4-3, while the Maroons are now 3-5.
EAST ST. LOUIS 61, COLLINSVILLE 55: In an early season Southwestern Conference meeting, East St. Louis got a one-two punch from Christian Jones and Macaleab Rich to help defeat Collinsville at East Side's gym.
Jones led the Flyers with 20 points, with Rich adding 16 points, Jaden Hale added seven points, Demarion Brown and Amori Johnson both had six points each and Howard Canslor and Daveon Hawkins had three points apiece.
The Kahoks were led by Devin Davis' 15 points, while Dayton Horras had 10 points, Nick Horras had nine points, Adam Rimar and Tray Swygeart both had six points each, Deante Franklin had five points and Matt Clark had four points.
East Side improves to 6-1, while Collinsville goes to 3-3.
METRO-EAST LUTHERAN 67, WATERLOO GIBAULT CATHOLIC 60: Metro-East jumped to a big lead after the first quarter, and led all the way as the Knights won on the road at Gibault.
Article continues after sponsor message
Metro-East led after one quarter 24-14, then took a 38-29 lead at halftime and held the lead after three quarters at 58-48. The Hawks outscored the Knights 12-9 in the final period, but couldn't catch Metro-East.
T.J. Harris and Jaeden Rush led the way for the Knights with 17 points each, while Devan Rush scored 13 points, Rodrick Holmes had nine points, Jeremiah Neal had seven points and Lumpkins and Sean Tyus each had two points apiece.
Metro-East is now 5-3 on the season, while Gibault goes to 4-2.
On the final day of the White Hall North Greene Spartan Classic, Greenfield Northwestern won the championship game with a 44-30 win over Hardin Calhoun/Brussels, while third place went to Barry Western over the hosts 55-43. Pleasant Hill finished fifth after being forced to withdraw due to a flu and COVID-19 outbreak at the school.
The Tigers' Brady and Dylan Pembrook, along with Jimmy Stewart, were named to the All-Tournament team, as were two players from the Warriors, Brody Castleton and Bryce Eilerman, and two players from the Cougars, Ethan Dixon and Mason Smith. The Spartans' Garrett Hazelwonder was also named to the team.
In other games played on Friday night, Belleville East defeated Edwardsville 54-39, Marissa-Coulterville got past Valmeyer 65-46 and Triad won a Mississippi Valley Conference game over Civic Memorial 58-23. Two other games --- Carlinville at Staunton and Highland at Jersey --- were postponed due to the storms and tornado warnings in the Metro-East area.
GIRLS BASKETBALL
HARDIN CALHOUN-BRUSSELS 36, PITTSFIELD-GRIGGSVILLE-PERRY 26: In a game postponed from Thursday, then delayed for 90 minutes due to the tornado warnings in the area on Friday night, and after a triple-overtime junior varsity contest, Calhoun-Brussels came back from a first quarter deficit to win over Pittsfield-Griggsville-Perry at Voshall Gym in Pittsfield.
The Saukees led after the first quarter 9-5, but the Warriors led at halftime 17-14 and after the third quarter 25-17, outscoring PGP in the final quarter 11-9 to take the win.
Ella Sievers led Calhoun with 14 points, while Jaelyn Hill added 10 points, Kate Zipprich had six points, Audrey Gilman had four points and Maddie Buchanan had two points.
The Warriors are now 4-2 on the season.
THURSDAY, DECEMBER 16 SPORTS ROUNDUP
GIRLS BASKETBALL
CARLINVILLE 58, KINCAID SOUTH FORK 47: Carlinville had three players in double figures in their win at South Fork.
Jill Slayton led the way for the Cavaliers with 16 points, while Lillie Reels had 14 points, Isabella Tiburzi added 12 points, Hannah Gibson came up with six points and both Jordyn Loveless and Braley Wiser each had five points.
Carlinville improves to 5-5 on the season.
VALMEYER 60, STEELEVILLE 57 (OT): Valmeyer won a very close and entertaining game over Steeleville at home in overtime.
The Warriors led after the first quarter 17-14, then held a 27-25 lead at halftime, with the Pirates taking a 40-37 lead at halftime, only to see Steeleville tie the game 50-50 to force the extra period. Valmeyer outscored the Warriors 10-7 in the overtime to take the win.
Brooke Miller led the Pirates with 16 points, with Payton Smiley hitting for 14 points, Kiersten Miller added 11 points, Ariana Gibbs had 10 points, Kylie Eschmann had seven points and Lillian Turner scored two points.
Valmeyer is now 3-5, while Steeleville goes to 2-7.
EAST ST. LOUIS 63, BELLEVILLE WEST 42: East St. Louis had three players score in double figures in winning the Southwestern Conference game at home over West.
The Flyers led from wire-to-wire, holding leads of 20-12, 36-21 and 53-31 after the first three quarters, with the Maroons outscoring East Side in the final period 11-10.
Jazmine Young led the Flyers with 17 points, while Janiyah Brown added 16 points, Shakara McCline had 13 points, Ryale Mosley came up with seven points, Mikayla Lee had four points and Destinee Coleman, Asia Stringer and Lamyjah Suggs all had two points each.
East Side is now 4-4, while West goes to 4-5.
TRIAD 51, HIGHLAND 42: Triad broke open a close game in the second half in going on to a Mississippi Valley Conference win at Highland's gym.
The Knights led 12-11 at the end of the first quarter, then held a 21-19 lead at the half, then led at three quarter time 35-31, outscoring the Bulldogs in the final period 16-11 to win the game.
Avery Bohnenstiehl led Triad with 19 points, with Kendall Chigas hitting for 18 points, Regan Chigas added eight points, Kathryn Weber scored four points and Madelyn Hunt had two points.
The Knights are now 8-3, while Highland dropped to 4-10.
CIVIC MEMORIAL 69, WATERLOO 43: In another MVC contest, CM had three players in double figures in going on to a home win over Waterloo.
The Eagles jumped out quickly to a 26-5 lead after the first quarter, then led at the interval 45-19, held a 61-37 edge after three quarters, then outscored the Bulldogs in the fourth quarter 8-6.
Kelbie Zupan led CM with 15 points, with Hannah Meiser scoring 12 points, Aubree Wallace had 11 points, Olivia Durbin had nine points, Emily Williams came up with seven points, Avari Combes had six points, Madaline Brueckner scored five points and Maya Tuckson had four points.
The Eagles remain undefeated at 11-0, while Waterloo falls to 10-3.
In other games played on Thursday, Staunton won at home over Auburn 64-36, Alton won at Belleville East 55-22, in the Candy Cane Classic at Waterloo Gibault Catholic, Chester defeated Metro-East Lutheran 48-37 and O'Fallon won at home over Collinsville 59-35. The result between McCluer North of Florissant, Mo. and Granite City was not available at press time, and one other game --- Mascoutah at Jersey --- was postponed.
Also, in a boys game played on Thursday night, Marquette Catholic defeated Carrollton at home 53-40.
WRESTLING
CM TAKES THREE WINS IN QUAD MEET WITH ALTON AND GRANITE CITY, WHILE REDBIRDS SPLIT: Civic Memorial won twice in a quadrangular wrestling meet held Wednesday night at home with Belleville West, Alton and Granite City, while the Redbirds, coming back from a quarantine due to COVID-19 protocols, won over the Maroons in their meet
The Eagles defeated the Redbirds 60-18 and the Warriors 68-12, while Alton defeated the Maroons 42-39 but lost to Granite 37-36.
Logan Cooper got the quick pin honors against Alton, scoring the fall over Jaxson Sheets at 43 seconds, while Ashton Reed got a pinfall at 1:10 of the 160-pound match over Will Hayne. The Redbirds' quick pin was from Aslen Merides, who pinned Evan Zimmer at 56 seconds, while Antwan Baskins pinned Aiden Turner at 1:26 of the 126-pound bout and Will Harris scored a pinfall in the 132-pound match over Nathen Harris at 1:06.
On Tuesday, the Eagles won twice, defeating O'Fallon 47-30 and Highland 66-12.
CM and East Alton-Wood River will wrestle in the Mascoutah Invitational tournament this weekend.
BOWLING
JERSEY TAKES SWEEP OF BOYS AND GIRLS MEETS OVER SOUTHWESTERN: The Jersey boys and girls bowling teams swept Piasa Southwestern in a meet Wednesday evening at Bowl Haven Lanes in Alton.
The Panther boys defeated the Piasa Birds 2,774-2,274, while the girls won their meet 1,933-1,430.
Jersey's boys were led by Eli Hetzel's 620 set and Danny Towell's 602 series, while Southwestern's best series was a 535 from Taylor Kemna. The Panthers' girls got a 566 series from Sammie Malley and a 427 set from Khloee Hall, while Ashlynn Huber led the Birds with a 341 series.
WEDNESDAY, DECEMBER 15 SPORTS ROUNDUP
GIRLS BASKETBALL
ROXANA 42, EAST ALTON-WOOD RIVER 28: In their first-ever meeting as members of the Mississippi Division of the Cahokia Conference, Roxana won on the road at EAWR Memorial Gym.
Lexi Ryan led the Shells with 11 points, while Laynie Gehrs connected for nine points, Alyssa Luck added eight points, Abby Gehrs scored five points, Kinsley Mouser had three points and Madison Herrin, Zayda Oller and Aubrey Wiegand all had two points each.
Emily Johnson was the Oilers' leading scorer with 15 points, with Milla Legette scoring six points, Addison Denton, Jordan Ealey and Makayla Quigley all had two points each and Ocean Bland had a single point.
Roxana goes to 2-5, while EAWR drops to 4-7.
In a pair of other games in a very light schedule on Wednesday, Staunton won at home over Kincaid South Fork 47-36, and at the Gibault Catholic tournament in Waterloo, Valmeyer got by New Athens 41-40. In the only boys game played, Triad won over Mehlville, Mo. 54-38.
If you have an item for the Sports Roundup, please E-mail the results and statistics to Dan Brannan at dbrannan@riverbender.com, or you may text the results to (618) 623-5930, and it will be used in that day's Riverbender.com/EdGlenToday.com Sports Roundup. We will accept both high school and junior high school results for the Sports Roundup.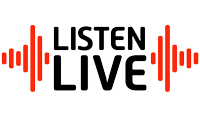 "Alan Jackson & Jimmy Buffett - It's Five O'Clock Somewhere" now playing on The River, the Riverbend's only Country station. Check out Riverbender Radio Today and Listen to Win!