Thursday Sports Roundup: Jersey Girls Win Double OT Thriller, McGivney Girls Fall To Rochester, McGivney, East St. Louis Boys Win
January 20, 2023 8:08 AM
January 20, 2023 9:26 AM
Listen to the story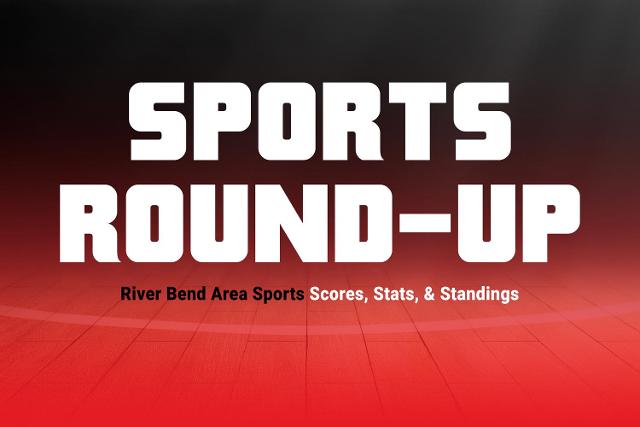 THURSDAY, JANUARY 19 SPORTS ROUNDUP
GIRLS BASKETBALL
Get The Latest News!
Don't miss our top stories and need-to-know news everyday in your inbox.
JERSEY 59, JACKSONVILLE 54 (2OT)
Junior Tessa Crawford scored a season-high 32 points for the Panthers in a dramatic double-overtime victory over Jacksonville in the Carrollton Tournament.
The win improves Jersey to 15-8 on the season.
They will continue to play in the Carrollton Tournament when they take on the Marquette Explorers on Saturday at 3:30 p.m.
ROCHESTER 46, FATHER MCGIVNEY CATHOLIC 34
Rochester put together a strong effort to break McGivney's nine-game winning streak at the Rochester gym.
Alexis Bond led the Griffins with 10 points, while Julia Stobie added on nine points.
The Rockets are now 18-6, while McGivney goes to 19-3.
FREEBURG 59, GRANITE CITY 28
Freeburg went out to a 39-9 first-half lead and went on from there to take the win over visiting Granite City.
Kaylyn Wiley led the Warriors with 16 points, while Hailee Wyatt added four points.
The Midgets are now 15-8, while Granite slips to 4-14.
EDWARDSVILLE 65, WHITFIELD 45
CIVIC MEMORIAL 49, BREESE CENTRAL 48
OKAWVILLE 55, O'FALLON 50
TEUTOPOLIS 48, HIGHLAND 46
LITCHFIELD 40, WOOD RIVER 37
BOYS BASKETBALL
Article continues after sponsor message
THURSDAY'S RESULTS
FATHER MCGIVNEY CATHOLIC 67, RAMSEY 36
In the Litchfield Rick McGraw Memorial tournament, McGivney raced out to a 28-11 first quarter lead and went on to the win over Ramsey.
Nolan Keller and Jackson Rodgers both scored 15 points to lead the Griffins, while Jacob Huber added 12 points.
McGivney is now 10-9 on the year, while the Rams go to 5-13.
HIGHLAND 69, CARLYLE 55
In the consolation semifinals of the Okawville Invitational, Highland outscored Carlyle 38-27 in the fourth quarter to go on to the win and advance to the bracket final.
Brendan Gelly led the Bulldogs with 16 points, while Jake Ottensmeier came up with 15 points and Cade Altadonna scored 14 points.
Highland is now 15-7, while the Indians fall to 7-14.
EAST ST. LOUIS 80, SALEM 57
In the Salem Invitational tournament, East St. Louis overcame a small first quarter deficit to outscore the host Wildcats 65-41 to win in the opening round.
Macaleab Rich led the Flyers once again, scoring 31 points, while Arlandieous Brown added 11 points and D'Necco Rucker scored 10 points.
East Side is now 12-4, while Salem goes to 5-15.
OKAWVILLE 57, ROXANA 43
CARLINVILLE 67, GILLESPIE 46
WEDNESDAY'S RESULT
CAHOKIA 66, JERSEY 59
In what was an up-and-down, see-saw type of game for both teams, Cahokia outscored the host Panthers in the fourth quarter 25-17 to pull away and take the win in the Jersey Mid-Winter Classic at Havens Gym.
Drake Goetten and Easton Heafner both led the Panthers with 12 points each, while Ayden Kanallaken added 10 points.
The Comanches had Omarion Gooden, Cornelius Griffin and Armon Smith all score 17 points, while D'Kyren Kizer added 15 points.
Cahokia is now 5-16, while Jersey goes to 12-9.
If you have an item for the Sports Roundup, please E-mail the results and statistic to Dan Brannan at dbrannan@riverbender.com, or you may text the results to (618) 623-5930, and it will be used in that day's Riverbender.com/EdGlenToday.com Sports Roundup. We will accept both high school and junior high school results for the Sports Roundup.
More like this: