Listen to this article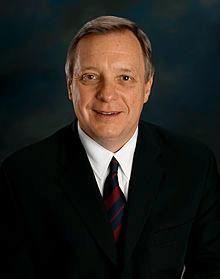 SPRINGFIELD – Today, U.S. Senator Dick Durbin (D-IL) delivered a virtual commencement address for Illinois' Class of 2020. Durbin congratulated Illinois' students for their achievements this year and wished them well as they begin their next chapter in life.
"Class of 2020, nothing about this is fair. But there is a light within your reach. You are part of the most resilient, innovative generation in America. You are the best-educated, most tech-savvy generation the world has ever known," Durbin said. "This virus has limited our movements – for now. But it does not need to limit your future. There is no pandemic strong enough to keep you from following your dreams."
Riverbender.com is hiring! Advertising Sales and Marketing Consultant.