Steve Nonn
October 3 2018 11:38 AM
Listen to this article
Subscribe Now to Breaking News
A few weeks ago, Channel 5 highlighted how the opioid epidemic is continuing to wreak havoc across our region.
Between 2013 and 2016, Illinois recorded a 70 percent jump in opioid overdose deaths. Madison and St. Clair Counties were singled out in this report as being at the center of this epidemic. We need our political leaders to understand the gravity of the situation and work to implement multi-layered solutions to this crisis.
Article continues after sponsor message
I am proud to say Rachelle Aud Crowe is one of those leaders. As a Madison County prosecutor, Rachelle worked in the Drug Court to ensure those battling drug abuse received the treatment they needed instead of lengthy jail sentences. Rachelle also understands the importance of cracking down on pharmaceutical companies who for too long used their influence to flood our region with opioid prescriptions.
Working for years in the courts, Rachelle understands the toll of addiction and the solutions that will be needed to address the crisis. I am proud to cast my vote for Rachelle Aud Crowe in the 56th State Senate district this November and I hope you will join me.
Sincerely,
Steve Nonn
Madison County Coroner
Read More: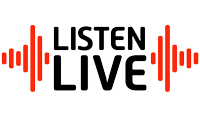 " - Picture This and More is Great!" now playing on The Eagle, the Riverbend's only Classic Rock station. Check out Riverbender Radio Today and Listen to Win!