Listen to this article
SPRINGFIELD - Illinois Department of Natural Resources news for October 2017.
Youth Deer Permits: Resident and non-resident Illinois Youth Firearm Deer permits are available over-the-counter (OTC) from DNR Direct license and permit vendors. The Youth Deer Hunt is Columbus Day weekend, Oct. 7-9.
Get The Latest News!
Don't miss our top stories and need-to-know news everyday in your inbox.
Firearm Deer Permits: Over-the-counter sales of remaining 2017 Illinois Firearm Deer Permits will begin on Oct. 17. Permits will be sold until quotas are exhausted or until the close of the season, whichever occurs first. Individual hunters can purchase one or more permits beginning Oct. 17, subject to availability.
Resident Archery Deer Permits: Resident combination and antlerless-only archery deer permits are available over-the-counter (OTC) from DNR Direct license and permit vendors. Find a vendor link here:https://www.dnr.illinois.gov/LPR/Pages/LicensePermitVendors.aspx
Non-Resident Archery Deer Permits: Illinois Non-Resident Archery Deer combination permits are available over-the-counter (OTC) from DNR Direct license and permit vendors. The Illinois Archery Deer Season is open through Jan. 14, 2018 (except closed during firearm deer season in counties open to firearm deer hunting).
Article continues after sponsor message
CWD Sampling: Deer hunters statewide in Illinois are encouraged to allow samples to be taken for chronic wasting disease (CWD) sampling from adult deer they harvest. For a list of locations that are serving as CWD sampling stations, taking samples from entire deer or deer heads through the end of the archery season in January 2018, click on this link:
https://www.dnr.illinois.gov/programs/CWD/Documents/CWDSamplingLocations.pdf
Public Hunting Areas Report: The latest edition of the IDNR Illinois Public Hunting Areas Report – with details on public lands hunting effort and harvest – is available online on the IDNR website at this link:https://www.dnr.illinois.gov/hunting/Documents/IllinoisPublicHuntingAreasReport.2016.2017.pdf
Learn to Hunt: The Illinois Hunter Recruitment Program provides free education and training workshops to teach adult participants how to hunt deer, turkey, squirrels, pheasants, ducks, geese and other game. Waterfowl and terrestrial game workshops are open to individuals who have not previously hunted those species. Advanced registration is required to participate in workshops. No FOID card or prior shooting or hunting experience is needed to participate. Check the schedule of upcoming workshops and register today:https://publish.illinois.edu/hunttrapillinois/upcoming-workshops/
Controlled Pheasant Permits: Hunters can apply online now for 2017-18 Illinois controlled pheasant hunting opportunities available at IDNR sites. Sixteen of the sites are operated by the IDNR, while four other sites are managed by concessionaire T. Miller, Inc. For application information, check the websites at www.dnr.illinois.gov or www.tmillerinc.com.
Trapping Permit Drawing: IDNR will host a public lottery drawing on Wed., Nov. 1 for the allocation of trapping permits for Copperhead Hollow Wildlife Area, Mississippi River State Fish and Wildlife Area, and Pere Marquette State Park. The drawing will be held at the Mississippi River Area site office, 17836 State Highway 100 North, Grafton, IL. Registration for the drawing will begin on Nov. 1 at 11:00 a.m. and the drawings will be conducted at 11:30 a.m. Each area will have one permit available (one trapper and one helper may be listed on the permit). Each person entering the drawing must have a valid 2016 or 2017 Illinois trapping license in their possession, and persons whose names are drawn must be in attendance at the drawing on Nov 1. (Reminder that persons who have not had an Illinois trapping license the prior three years must complete the Illinois Trapper Education course). Additional site specific regulations for each of the three sites will be made available and discussed at the time of the lottery drawing. For more information, phone 618-786-3324.
Read More: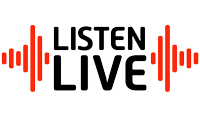 "Nickelback - Rockstar" now playing on The Bridge, the Riverbend's only Today's Hits station. Check out Riverbender Radio Today and Listen to Win!