Governor Pritzker Issues Statement On Alleged Hate Crimes In Plainfield
Listen to the story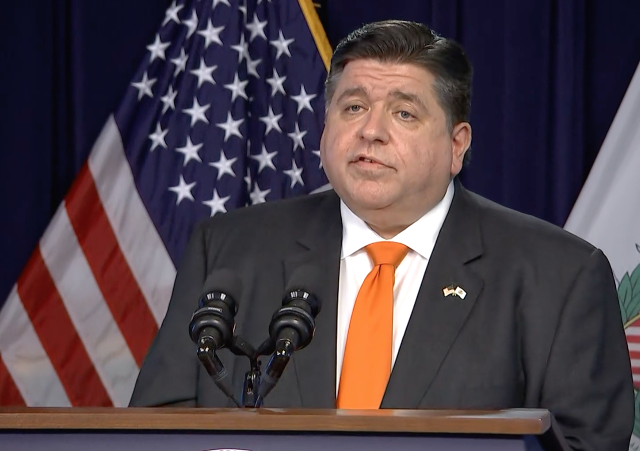 CHICAGO - Governor JB Pritzker issued the following statement following recent charges against a Plainfield man accused of murder, attempted murder and hate crimes:
Get The Latest News!
Don't miss our top stories and need-to-know news everyday in your inbox.
"To take a six-year-old child's life in the name of bigotry is nothing short of evil. Wadea should be heading to school in the morning. Instead, his parents will wake up without their son. This wasn't just a murder—it was a hate crime. And every single Illinoisan — including our Muslim, Jewish, and Palestinian neighbors —deserves to live free from the threat of such evil. Today, MK and I join our Muslim and Palestinian brothers and sisters in mourning this tragic loss and praying for the recovery of Wadea's mother. May Wadea Al-Fayoume's memory be a blessing."
Article continues after sponsor message
The Illinois State Police are coordinating statewide law enforcement communications and activity in response to the elevated level of threats of violence and hate crime related to the current conflict in the Middle East.
ISP has reached out to the Illinois Muslim community and continues to communicate with and support religious leaders across Illinois who are impacted by the current elevated threat environment. Intelligence sharing and communication with local and federal partners continue around the clock with all of ISP's assets remaining at a heightened state of readiness appropriate for this evolving and volatile situation.
As was stated two days ago, all Illinoisans should remain vigilant against hate crime activity and potential terrorism. ISP reminds everyone that if you see something, say something.
More like this: