Gov. Pritzker Issues Statement On United Auto Worker's Contract Deal With Stellantis
Listen to the story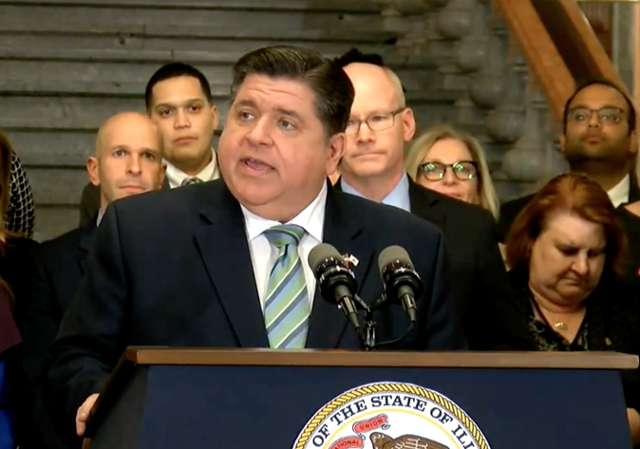 CHICAGO - Governor Pritzker issued the following statement regarding the tentative contract deal reached by UAW and Stellantis:
Get The Latest News!
Don't miss our top stories and need-to-know news everyday in your inbox.
Article continues after sponsor message
"With the announcement that United Auto Workers and Stellantis have reached a tentative agreement that's good for workers and good for the state of Illinois, auto workers can get back on the job with higher wages, expanded benefits, and new and valuable opportunities in a growing industry.
For over two years, I have been laser-focused on working toward a permanent solution in Belvidere that retains and grows good-paying jobs, while supporting economic development in the surrounding region. Since the plant was idled in February, we've provided support to furloughed auto workers, while concurrently leading a collaborative effort with local officials and legislators to craft aggressive incentives that position Illinois at the forefront of the EV manufacturing industry. Thanks to that collaboration and the passage of the Climate and Equitable Jobs Act and the Reimagining Energy and Vehicles Act, we are on the verge of significantly advancing that effort.
I've been in constant contact with auto workers, Stellantis executives, UAW representatives, and the White House as the bargaining has unfolded, and I am delighted we are now on the verge of getting this done. I look forward to finalizing the state's economic package and not only reopening the shuttered assembly plant in Belvidere to manufacture electric vehicles, but also co-locating a new battery production facility. This will be thousands of jobs, billions in investment, and a huge win for Illinois."
More like this: