| updated February 14 2023 12:04 PM
Listen to this article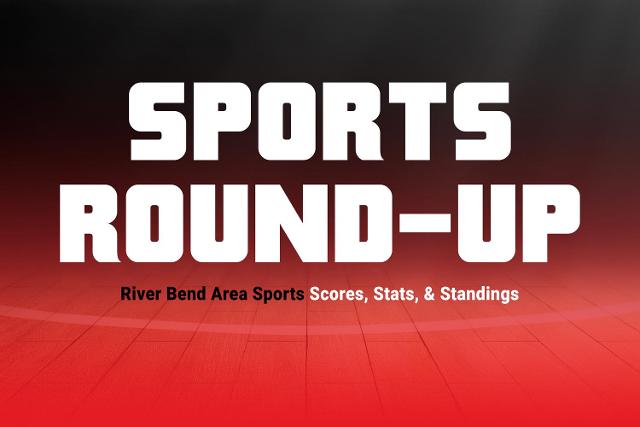 MONDAY, FEBRUARY 13 SPORTS ROUNDUP
Get The Latest News!
Don't miss our top stories and need-to-know news everyday in your inbox.
IHSA PLAYOFFS --- REGIONAL SEMIFINALS
CLASS 1A
AT METRO-EAST LUTHERAN
In the second semifinal, Carlyle won over the host Knights 61-17, advancing to the final against the Father McGivney Griffins. The Indians are now 26-5, while Metro-East's season ends at 9-18. The McGivney-Carlyle final tips off Thursday night at 7 p.m.
AT HARDIN CALHOUN
In the Hardin Calhoun regional, the host Warriors defeated Maryville Christian 45-32, while Bluffs eliminated Pleasant Hill 41-33. Calhoun is now 22-6 and will face the Cougars in the final Thursday night at 7 p.m. The Lions end the season 7-19, while the Wolves were eliminated with a 12-22 record.
CLASS 2A
AT EAST ALTON-WOOD RIVER
MARQUETTE CATHOLIC 48, GILLESPIE 45: At the EAWR Memorial Gym, Marquette took a 17-3 first quarter lead, then held off a Gillespie rally to take the second semifinal and advance to Thursday's final
Payton Patterson led the Explorers with 20 points, while Nia Ballnger came up with 13 points.
Marquette is now 17-14 and move on to the final against Staunton, who won over Roxana in the first semifinal 32-22, which will be played Thursday at 7 p.m. The Bulldogs are now 25-6, while the Shells were eliminated with a 13-18 record. The Miners end their season 17-16.
Article continues after sponsor message
CLASS 3A
AT HIGHLAND
HIGHLAND 63, JERSEY 42: At the Highland gym, the host Bulldogs went to a 33-14 halftime lead and went on to take the win, eliminating Jersey and moving on to the final.
Tessa Crawford led the Panthers with 18 points, while Meredith Gray added 11 points.
Highland is now 23-7, while Jersey's season ends at 18-15.
WATERLOO 68, CIVIC MEMORIAL 54
[ALSO: Eagles' Tough Season Ends Against Waterloo In Regional Semis]
AT MASCOUTAH
EAST ST. LOUIS 78, TAYLORVILLE 74 (OT): Shakara McCline hit for a career-high 42 points as East St. Louis eliminated Taylorville in overtime.
Teriel Wilbourn added nine points for the Flyers, while Arionna Whitt had seven points.
East Side is now 12-20 and will play against the host Indians, a 61-20 winner over Cahokia in the first semifinal, in the final on Thursday at 7 p.m. Mascoutah is now 23-7, while the Comanches end their season 5-16 and the Tornadoes were eliminated with a 22-9 record.
If you have an item for the Sports Roundup, please E-mail the results and statistics to Dan Brannan at dbrannan@riverbender.com, or you may text the results to (618) 623-5930, and it will be used in that day's Riverbender.com/EdGlenToday.com Sports Roundup. We will accept both high school and junior high school results for the Sports Roundup.
More like this: