Wilma Baker-Ellsworth
Granite City | Saturday, June 18 2022 |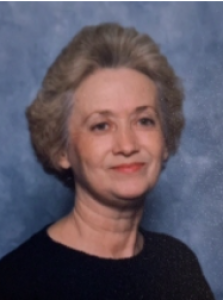 Wilma Joy Baker-Ellsworth, 81, of Granite City, Illinois passed away at 1:50 a.m. on Saturday, June 18, 2022, at her home.
Wilma Baker was born to Mildred Juanita (Daugherty) and Sherman Bruce Baker in Rural Southeast Missouri in the late Depression Era. Though her early years were marked by economic modesty of that time period, she was rich in love extended by her parents and three sisters, and by a large family network including grandmothers, aunts, uncles, and beloved cousins with whom she enjoyed a close relationship. She graduated from Malden High School and received a full scholarship to Nursing School in St. Louis Missouri. She maintained lifetime friendships with many classmates.
At age 17 she married Robert Lee Ellsworth her husband of 63 yrs. They moved to St. Louis/metro east Illinois area finally settling in Granite City, Illinois in 1967 to raise their family. Wilma and Robert became parents of 4 children Timothy Stephen Ellsworth, Tabitha Robin Ellsworth, David Bruce Ellsworth, and Rebecca Ruth Ellsworth-Brackins.
Wilma served as a faithful Christian in the Assembly of God Church where she remained a faithful Christian serving Christ for 69 yrs. Her investment into the lives of others included teaching Sunday school, working in the church nursery, vacation bible school and singing in the choir, and participating in holiday services.
Wilma is preceded in death by two sisters, Doris Fisher, and Lillian May-Dye, and by her son Robert Lee Ellsworth Jr.
She is survived by her husband Robert Ellsworth, one sister Faye Baker, and 4 Children Tim Ellsworth, Tabitha Robin Ellsworth, David Ellsworth, and Rebecca Ellsworth-Brackins. Six Grandchildren of which she was extremely proud, Stephanie Ellsworth-McBride, Sidney Ellsworth, Dylan Ellsworth, Emily Ellsworth, Austin Brackins, Haley Brackins, and Sierra Brackins, and 2 great-grandchildren Zoey McBride and Chase McBride.
Additionally, she is survived by several nieces, nephews, and close cousins. Among her family and friends will linger memories of her Laughter, Lover, and Unwavering commitment to Christ.
In celebration of her life, visitation will be held at Irwin Chapel, 3960 Maryville Road in Granite City, Illinois on Monday, June 20, 2022, from 5:00 p.m. until the time of a funeral service at 7:00 pm with Pastor Mike Shaw officiating. A graveside service will be at the Rosewood Cemetery in Malden, Missouri at noon on Tuesday, June 21, 2022 Noon.
Memorials may be made to Autism Speaks or to the Lupus Foundation of America and may be accepted at the funeral home. www.irwinchapel.com
Obit Provided By:
Irwin Chapel Funeral Home