William Dolosic
Granite City | Thursday, December 17 2020 |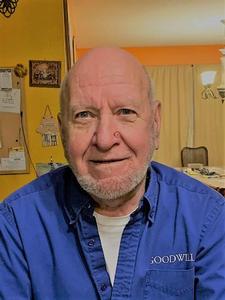 In loving memory of our father, William R. Dolosic Sr., of Granite City, IL, who was surrounded by the love of his family when he was called to leave this world on December 17, 2020, at the age of 79. Better known as "Daddy Bill," he is greatly missed by all that had the privilege of knowing him. This is the first Father's Day that we will spend without you, however the memories that you have left behind shall carry on.
As you left this life to embark on your final journey, you had the honor of joining our mother, Harriette Dolosic (Davis), who left this world 2001. Both of you chose to give the ultimate gift for the advancement of science by donating your bodies to Washington University School of Medicine and St. Louis University School of Medicine.
You proudly served in the U.S. Army, and we are grateful for your service. You retired from U.S. Steel in 2002 to enjoy life and family. It is the small memories you left us with that we reflect on most often, such as planting marigolds and zinnias to attract hummingbirds and butterflies, your enjoyment of watching TV and channel-surfing, debating politics, clipping coupons, and running every-day errands. You loved traveling, fishing, feeding the ducks in Grafton, betting on horse and dog races, NASCAR, motorcycle races, scratch-off lottery tickets, slot machines, the Queen of Hearts, Daytona Beach and Las Vegas. You preferred Old Milwaukee and Stag beer, Lipton tea with honey and cooking your favorite dishes for your family, especially Bay Shrimp and Black Bean Stew.
Daddy, you were the one person we could always go to and ask for help or advice. You were so kind and did so much for so many people. We know that you needed us as much as we needed you. Thank you for being our anchor and keeping us grounded. Your love is the very foundation of our family, and we miss you every day.
For those that knew our father, you know he was a good man. He loved to help the DAV Chapter 53, the Wounded Warrior Project, and St. Louis Shriners. In his memory, we ask that friends and family do a kind deed to show that a small gesture can make a difference in someone's life and remember to tell those that are close to you that you love them.
Obit Provided By:
Thomas Saksa Funeral Homes