William Goehe
Lake St. Louis, Mo. | Thursday, August 17 2023 |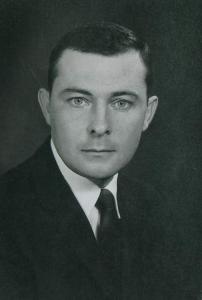 William L Goehe of Lake St Louis, MO died at his residence on Monday, July 17, 2023 at 10:22am. He was 87 years old. Bill, as he was known to family and friends, was born June 19th, 1936, in Litchfield, IL to John William Goehe and Augusta Ann "Gussie" Toenniges Goehe In the summers he worked at Gillespie Plumbing and Heating where he learned the family business from his father and uncle. When not working for the family business, you would often find Bill hunting and fishing, a passion that followed him throughout his life. After graduating from Gillespie High School in 1954, Bill attended Rankin Technical College in St. Louis where he earned a degree in Electrical Design. He briefly lived in Springfield, Il before returning to St. Louis where he worked as an electrical engineer until retirement in 2006. Bill was also an Army veteran and served in the National Guard Reserve for six years. He was an active member of the NRA where he was a certified rifle and pistol instructor and a safety officer at the Benchrest Rifle Club in St. Louis of which he was a founding member.
Bill was preceded in death by his parents, John William Goehe and Augusta Ann Toenniges Goehe. He is survived by his sister, Joan Goehe Davis of Paris, Tx, niece, Stacy Davis Aymond and her two sons, Axel and Joc; nephew James Gannon Davis (Stephanie) and their son Jake of Richardson, Tx.; cousins, Mary Jean Hebenstreit and family of Gillespie, IL, Jack Couch of Decatur Il.
A special thank you to his caregiver and good friend, Julius Karanja and to all his neighbors and friends who loved and cared for him. Bill's friends were like his family.
Visitation will be on Saturday, August 26, 2023 from 9:30 am until 10:30 am at SS Simon and Jude Church, Gillespie, Il. Memorial mass will follow at the church at 10:30 am. Burial will be at Memorial Park Cemetery in Staunton, Il. Memorials are suggested to donor's choice. Kravanya Funeral Home in Gillespie, Il is charge of all the arrangements.
Obit Provided By:
Kravanya Funeral Home