William Bone
Granite City | Saturday, September 25 2021 |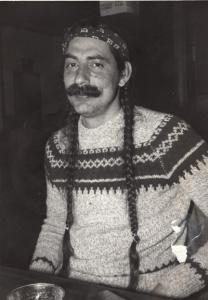 William Adrian "Buck" Bone, 67, born in Granite City, IL on October 12, 1953, left us all to see all his relatives and friends in heaven on September 25, 2021. Mesothelioma took his life.
He enjoyed traveling, camping, taking float trips, and fishing. Some people called him the "picnic table guy". Buck always had a calm demeanor and never knew an enemy.
He is survived by his wife of almost 18 years, Sondra "Lil Bit" Bone of Granite City, IL; 2 sisters: Shelby (Randy) Hearn of Holt Summit, MO and April (Gordon) Pierson of Granite City, IL; nephew, Christopher Anderson; niece, Soyna Anderson, and other nieces and nephews, Sam, Leslie, and Sara.
Buck is preceded in death by his father, William "Pop" Bone; mother, Elaine Estes, and sister, Valarie Anderson.
Visitation will be from 11:00 a.m. to 2:00 p.m. on Tuesday, October 12, 2021, at Wojstrom Funeral Home & Crematory in Granite City, IL. Cremation will follow.
Online guestbook and obituary available at www.wojstrom.com
Ride on baby and travel anywhere you want to go now! Fly Free and know we are all with you in our hearts. With love forever, your "Lil Bit"
Obit Provided By:
Wojstrom Funeral Home & Crematory Inc