William Belt
Godfrey | Saturday, December 31 2022 |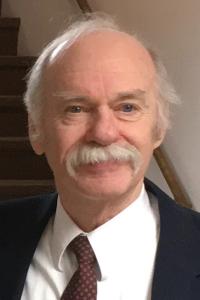 William "Bill" Jonathan Belt was born May 26, 1945 in Pittsfield, IL, the oldest child of Willie Joel and Leta Marie Thomas Belt. He died December 31, 2022 in Godfrey, IL. He had been under the care of BJC Hospice for several months for heart related issues.
Bill graduated from Roxana High School in 1963 where he was known for his artistic abilities. He attended SIU at the Alton campus until entering the Air Force in 1965. His active duty time as a Communications Specialist was in California; Trabzon, Turkey; and Sumter, South Carolina.
After leaving the Air Force in 1969, Bill worked for the P.N. Hirsch Company in Alton and then transferred to Pittsfield as store manager. Pittsfield remained his home until 2021.
In the early 1980's he started his own business, Microforce Computers. He spent many years writing software, building networks for businesses, as well as building personal computers.
Ham radios were a lifelong hobby. He had communicated with people from around the world from the time he was a young teen. K9DUF and W9WM were his call letters.
Bill is survived by his four sisters, Sharron (Gary) Ray of East Alton, Jan Goodwin of Godfrey, Shirley (George) Long of Brighton, and Cathy (Dale) Wiser of Godfrey and many nieces and nephews. He is also survived by his stepdaughters, Rhonda Webel of Edwardsville and Miranda (Brandon) Gerard of Pittsfield. He adored his grandchildren Molly, Lily and Owen Gerard.
He was preceded in death by his parents, a half- sister, Virginia Lorene Burgess and a brother-in-law, Dick Goodwin.
Bill was cremated per his wishes. A memorial service will be held Thursday (1-12-23) at 2:00 p.m. at the North Alton Baptist Church. Visitation will be held one hour prior to the memorial service. Burial of cremains will be later this spring at Crescent Heights Cemetery in Pleasant Hill.
Lummis Funeral Home in Pleasant Hill, IL is assisting the family with arrangements.