William Almonroeder
Alton | Saturday, November 11 2023 |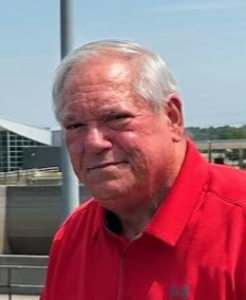 William "Bill" George Almonroeder, Jr., 80, passed away peacefully on November 11, 2023, at Alton Memorial Hospital. Born July 27, 1943, in Alton, Illinois. Proceeded in death by parents Nellie Maye Almonroeder and Wiliam G. Almonroeder, Sr.
Bill married Debra "Debbie" K. Almonroeder (Hendrixson) July 15, 1981.
Bill grew up in Alton. Proudly enlisted into the United States Air Force in 1962. Bill served 20 years in the USAF and retired in 1982. He continued his Federal Service career as a Postal Data System manager with the United States Postal Service and retired from in 2006. Bill worked as DoD government contractor until officially retiring in 2013.
He is survived by loving wife of 42 years, Debbie. Sister: Susan Almonroeder (Fulkerson),
Aunt Maxine Calhoon. Son, William G. Almonroeder, III (wife: Linda and grandchildren: Madelyn, Braden, and Colton), daughters; Terry Weyand (grandchildren: Justin (wife: Alyssa and great granddaughter; Emery) and Courtney, Sandra Hardy (grandson: Ryan) and Stacy Jordan (grandchildren: Caityln and Corin). Along with his well-loved extended family and friends.
Bill loved spending time with his grandchildren and creating wooden toys and mementos to treasure for a lifetime. He was a man of few words and a master craftsman. He showed his love for family, friends and neighbors with his woodworking gifts and handyman skills. Always willing to lend a helping hand. He will be sorely missed by our best friends, Jim and Patsy Belk, and Pat and Margie Riley and the fun time spent together. He truly touched a lot of lives. Gent Funeral Home is in charge of arrangements. All services will be private. Additional information and online guest book may be found at www.gentfuneralhome.com.
Obit Provided By:
Gent Funeral Home