William Rice
Jerseyville | Saturday, September 18 2021 |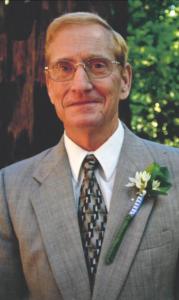 William A. Rice II, 70, died unexpectedly at 2:11 a.m., Saturday, September 18, 2021, in the Emergency Room at Jersey Community Hospital.
He was born on May 31, 1951, in Alton, one of two sons born to the late S. Jackson and Dorothy (Warner) Rice.
Bill graduated with the Class of 1969 from Western Military Academy in Alton, Illinois, and went on to attend Central Methodist College in Fayette, Missouri, graduating in 1973 with his Bachelor of Science Degree in Business and Accounting.
Following his graduation, Bill returned to Jersey County, where he began working for the family business, W.A. Rice Seed Company in Jerseyville. Founded in 1898, Bill was proud to carry on the legacy of the family business as its 3rd generation owner, in addition to owning and operating Schneider Seed Company. He served as a board member and was past president of the Illinois Crop Improvement Association, Illinois Foundation Seeds, Inc., and Illinois Seed Dealers Association. He was well respected by his employees and colleagues for his unwavering integrity, hard work, and reliability.
Selfless in every aspect of the word, Bill's life centered around three very simple, yet profound, ideals – Family, Faith, and Community.
Bill was proud of his Jersey County roots and dedicated himself to many area causes throughout the years. He served for over 30 years with the Jerseyville Rotary Club, housing 8 foreign exchange students during his time as a Rotarian. He also served as a Jersey Community Hospital Board Member for 32 years, retiring from this position in 2020. He was currently serving as Jersey State Bank Board Chairman, having joined the board in 2002, and has served in his current role as Chairman since March 2013. In addition, He and Gwenda were proud supporters of the Salvation Army.
Devout in his faith, he was a loyal and faithful member of First Baptist Church in Jerseyville, volunteering countless hours to various causes and serving on the Board of Trustees and as Chairman of the First Baptist Church Foundation.
Bill married the love of his life, Gwenda Goodman, on July 24, 1971, at the First Baptist Church in Jerseyville. Bill set the golden standard as a model husband and father, working tirelessly to provide a truly blessed life for his family. With Gwenda at his side, they raised their family with love, teaching them the values of honesty and kindness towards others. He was extremely proud of his children and their accomplishments and enjoyed sharing their successes with his friends and colleagues.
Bill led a truly exemplary life of humility, Bill would do anything to help someone in need – often times, asking to do so quietly, as not to draw attention to himself. With what small spare time Bill had, he enjoyed a round of golf, running, following the St. Louis Cardinals and the former St. Louis Rams and had a love for dogs, cars, and the Moody Blues.
Above all, Bill was a family man. Bill and Gwenda recently celebrated their 50th Wedding Anniversary vacationing with all of their children and grandchildren. Since their return home, Bill has proudly described the trip to everyone he has spoken to as the "best week of his life".
Surviving are his wife, Gwenda Rice of Jerseyville; three children and their spouses, Pamela and Kevin Weber of Hettick, Stacey and Patrick Stufflebeam of Edwardsville and William A. "Will" Rice III and Miranda Starks-Rice of San Francisco, California; four grandchildren, Alexandra and Ethan Weber, Thatcher Stufflebeam and William A. "Liam" Rice IV; a sister-in-law, Barbara Shephard of Houston, Texas; a cousin, Stanley Short of Jerseyville; his in-laws, who Bill was proud to call an extension of his family, Gary and Betty Goodman, Janice Fraley, Brenda Walsh, Gordon Goodman, and Jewel Whitlach; along with a host of nieces and nephews.
In addition to his parents, he was preceded in death by a brother, James Warner Rice; two brothers-in-law, Daniel Fraley and Terry Walsh; a sister-in-law, Sheila Goodman; as well as his father-in-law and mother-in-law, Harold and Lois Goodman.
Visitation will be held from 4 to 8 p.m., Thursday, September 23, 2021, at Crawford Funeral Home in Jerseyville.
Funeral services will be conducted at 11 a.m., Friday, at First Baptist Church in Jerseyville with Revs. Brent Meyer and Ed Haun officiating.
Burial will follow at Oak Grove Cemetery in Jerseyville.
In lieu of flowers or plants, memorials may be given to Jersey Community Hospital Foundation or First Baptist Church Foundation.
Obit Provided By:
Crawford Funeral Home