Wilhelm Verschuyl
Glen Carbon | Tuesday, February 8 2022 |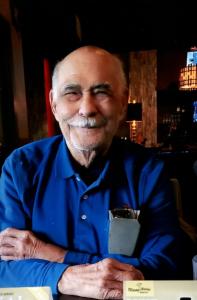 Wilhelm Gabriel Verschuyl, 89, of Glen Carbon, IL died on Tuesday, February 8, 2022, at Anderson Hospital in Granite City, IL.
He was born on December 25, 1932 in Bandung Indonesia to Johannes F. Verschuyl and Marie Doeve.
Wilhelm married Christine Schotel in Bandung Indonesia on May 16, 1957. She preceded him in death in 2016.
The loving father and grandfather was a member of the Niedringhaus Methodist Church, a former president of the Kiwanis Club in Granite City, IL, and was a past executive board member of IBEW Local 309. Wilhelm was a private pilot who enjoyed flying. His greatest joy was spending time with his children and grandchildren.
Wilhelm is survived by 2 daughters: Patricia (Joseph) Todd of Highland, IL, and Marge ( J. Kevin) Ogle of Edwardsville, IL; 2 sons: Johannes (Leslie) Verschuyl of Granite City, IL, and Jeff (Barb) Morgan of Hendersonville, TN; 12 grandchildren; 10 great-grandchildren; 2 brothers: Ferdinand (Joyce) Verschuyl and James (Yvonne) Verschuyl both of the Netherlands and a sister, Linda (Ewout) van Leeuwen of Spain.
Besides his wife and parents, Wilhelm is preceded in death by a brother, Ronald Verschuyl, and a sister, Pricilla Verschuyl.
The family will hold a celebration of life from 3:00 p.m. to 7:00 p.m. Sat. March 19, 2022, at Elks Lodge #1063, 4801 Maryville Rd, Granite City, IL with an ELKS service at 4:30 p.m.
Memorials may be made to Soup N Share Outreach Program, 1 Cain Dr., Madison, IL 62060.
Professional services entrusted to the care of Wojstrom Funeral Home & Crematory in Granite City, IL.
Online guestbook and obituary available at www.wojstrom.com
Obit Provided By:
Wojstrom Funeral Home & Crematory Inc