Vincent Armstead
Alton | Friday, December 3 2021 |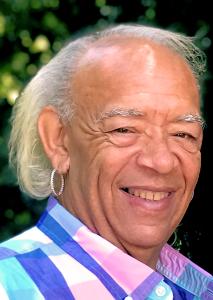 Vincent Earl Armstead 08/17/1957-12/3/2021
It is with deep sadness and unending love that we announce the loss of Vincent Earl Armstead. Vincent passed away peacefully on December 3, 2021, from an unexpected heart attack in Jacksonville, Florida. Vincent Armstead, "Biscuit" came into this world on August 17, 1957.
Even though a failing heart took him away from this world, his loving spirit leaves a beacon of light for many generations of family and friends. As a life-long resident of Alton, Illinois, Vincent was active in the community and provided support to many of our town's citizens. He was an acolyte at Trinity Lutheran Church as a child. He was a member of several organizations including the Alton High School Social Enrichment Club as a teen. After graduating from Alton high school in 1972, Vincent attended Lewis and Clark community college and completed training in oil refinery operations and safety. After training, he worked for 26 years at the Shell Oil Refinery, Woodriver, Illinois. He was a respected and highly skilled member of their operations team. Vincent retired to enjoy well-deserved time with his family, shopping, loving his cats, and traveling.
Vincent is predeceased by parents, Charles Elmer Armstead and Dolores Marie Burton-Armstead and brothers, Carlos Lester Armstead, and Gerald Sylvester Armstead.
His beloved siblings: Margaret Catherine Taylor, Marguerite Lucille Armstead, Charles Sylvester Armstead, Roma Lee Perry, and their spouses will continue to cherish his memory. Countless nieces, nephews, extended family members, and friends celebrate Vincent's humor, compassion, deep love of humanity, and giving heart. He created an unbroken circle of openness, pride, and love for all who knew him. Memories of Vincent's warmth and joyous laughter will carry us through each day.
A graveside celebration of his life will be held later in keeping with COVID-19 policies and restrictions. In lieu of flowers, please consider a donation to your favorite charity.