Victoria Hiatt
Alton | Sunday, May 15 2022 |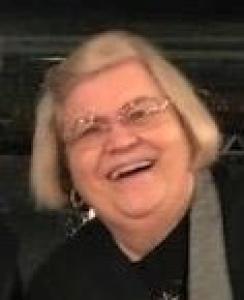 Victoria L. (Alred) Hiatt, 76, died Sunday, May 15, 2022, surrounded by her family.
She was born June 7, 1945, in Kansas City, MO, the daughter of the late Joseph and Phyllis (Woosley) Alred. She was a life-long learner, graduating from Roodhouse High School and Gradwohl School of Laboratory Techniques, St Louis, MO, earning a Bachelor of Science from MacMurray College, Master of Arts in Human Development Counseling from the University of Illinois, and Master of Arts in Counseling Psychology from the Adler Institute of Professional Psychology in Chicago, IL, where she also completed all coursework for her PhD.
She led a life of service to others, beginning her career as a lab technician, then teaching special education in the Jacksonville School District, where she founded the ACE Club of America. She also taught for the Department of Corrections in East St. Louis, IL. She found rewarding work as a Social Worker and Adoption Specialist for DCFS, where she united many children with forever families. She continued her passion for helping others in private practice when she founded Victoria Hiatt Mediation and Counseling.
In service to God and others, she volunteered her time and talents to numerous individuals and organizations. She was an active member of First Presbyterian Churches in Jacksonville and Alton. Her first priority was her family, she was ever present at her grandchildren's activities including hockey games, golf matches, equestrian shows, dance, and band competitions, just to name a few.
She married her high school sweetheart, James Hiatt, on November 7, 1964, and they enjoyed 57 years together. He survives, along with two daughters and sons-in-law, Page and Steve Selby of Godfrey, Melissa and Brian Schmitz of Milton, GA, and four grandchildren, Michael and Maggie Selby of Godfrey, Danny Selby of Tucson, AZ, Emily Selby of Godfrey, and Ingrid Schmitz of Milton. She is also survived by two sisters, Cody Ahern of LaPlata, MD, and Debbie (Jim) Everhart of Mechanicsville, MD. In addition to her parents, she was preceded in death by a brother-in-law, Gale Ahern.
A Service of Praise and Affirmation of Faith will be held at 11 am on Friday, May 20, 2022, at First Presbyterian Church, Alton, IL. The family will receive friends from 10:00 am until the time of service. Private burial at Fernwood Cemetery in Roodhouse, at a later date. In lieu of flowers, she requested memorials to Oasis Women's Center, Alton, IL, the Ladies' Education Society Scholarship Fund in Jacksonville, IL, or First Presbyterian Church in Alton. Gent Funeral Home is assisting with arrangements. Additional information and an online guest book may be found at www.gentfuneralhome.com.
Obit Provided By:
Gent Funeral Home