Verna Gamble
Edwardsville | Friday, April 9 2021 |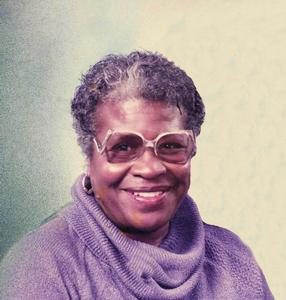 Verna Mae Gamble, age 94, of Edwardsville, IL departed this life at approximately 3:20 a.m. Friday, April 9, 2021, at Anderson Hospital in Maryville, IL.
She was born May 25, 1926, in Argentine, Kansas, the daughter of the late William and Mable (Burney) Washington. She married Robert Lee Gamble October 4, 1947, in Bay City, Ml. He preceded her in death on August 10, 2001. To this union two sons were born: Carl Timothy Gamble of Edwardsville, IL, and Ray Anthony Gamble of Kansas City, MO. Ray preceded her in death on November 15, 2020.
Mrs. Verna grew up and attended Lincoln School in Edwardsville. She was a homemaker and worked at Propellex-Explosives Manufacturing during the Vietnam War. Mrs. Verna was also an Edwardsville Intelligencer Rural Route Carrier where she and her husband met many new friends.
She was a faithful member of Mt. Joy Missionary Baptist Church in Edwardsville. She was a dedicated Sunday School Teacher, sang in the Senior Choir, served on the Usher Board & Missionary Society.
She was preceded in death by granddaughter Jade Kibibi-Annis Gamble, four brothers Edward (Buster) Washington, Robert (Bob) Washington, Willie Washington, Charles (Butch) Washington and one sister, Mable Sherman.
Mrs. Verna is survived by daughter-in-law Debra Gamble (Ray), grandson, Jai Gamble, and granddaughters Jordyn, Takara, Devin & great-granddaughter Drew Ali and a host of nieces, nephews and cousins.
Mrs. Verna will be deeply missed by her family and friends.
Services will be on Monday, April 19, 2021, at Mt. Joy Baptist Church, Edwardsville, IL. Visitation will be from 1:30-2:30 p.m. followed by a funeral service at 2:30 p.m. with Pastor Steve Jackson officiating. Burial will be at Valley View Cemetery in Edwardsville. In lieu of flowers, donations may be made to Carl T. Gamble. Weber & Rodney Funeral Home is in charge of arrangements. Condolences may be expressed online at weberfuneralhome.com.
Obit Provided By:
Weber & Rodney Funeral Home